Facts shall not pass: Twitter jumps on McFaul's RT-propaganda-blaming wagon over Skripal article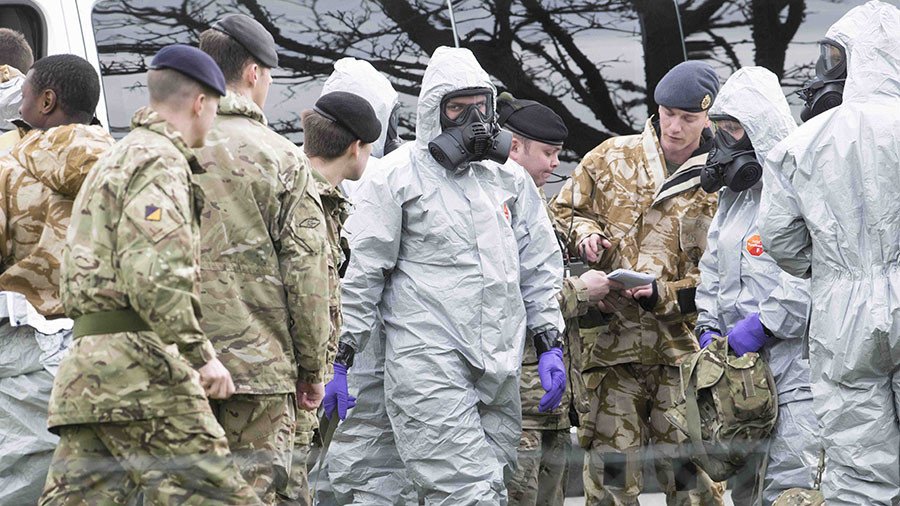 Michael McFaul and his Russia-hating Twitter supporters have hit out at RT as "propaganda" – for accurately reporting a comment made by Moscow about the Skripal case.
McFaul is a former ambassador to Russia and current Stanford professor, who persistently pushes against Russia. He took to Twitter on Sunday to denounce RT for publishing an article with the headline: "UK may have staged Skripal poisoning to rally people against Russia – Moscow." The article details a highly newsworthy statement made by Russia's envoy to the UK, Alexander Yakovenko, concerning the poisoning of ex-double agent Sergei Skripal and his daughter.
While speaking to Russia's NTV channel, Yakovenko said that "we have very serious suspicion that this provocation was done by British intelligence," adding: "The Britons are claiming a leading role in the so-called containment of Russia. To win support from the people and the parliament for this containment of Russia, a serious provocation was required. And the Britons may have done a really savage one to get this support."
However, Yakovenko acknowledged that Moscow has no solid proof to back up the claim – an important detail which RT included in its report.
But apparently the headline's ubiquitous en dash, which is used by every news outlet to attribute statements to the source of quote, didn't stand in the way of those seeking the truth.
RT's press office replied, reminding McFaul that "RT accurately reported what Ambassador Yakovenko said."
Despite the reaction from RT, McFaul's horde of Russia-hating Twitter followers continued to send out volleys of accusations and insults directed at the site, in a display of goose-stepping unanimity of opinion that one might expect to find in a sect.
"Is RT even news hahaha. Can't believe RT said it," a Twitter user wrote in response to McFaul's post. "They are not journalists, but criminals, plain and simple," wrote another. In all, dozens of users responded with Russia-hating exuberance to McFaul's logic-deficient tweet – even after RT's press office response.
McFaul later tweeted that he accepted the criticism that RT was not making the statement in the headline itself – but was actually quoting the government.
However, even after this, his followers rejected the argument, repeating that RT was propaganda and that the headline should have been clearer; with one of the users criticizing McFaul for giving in too easily.
While attacking RT over a news headline, McFaul hinted at "different regulations" for the channel. RT, though, has already been forced to register as a "foreign agent" in the US, after numerous accusations of alleged meddling in the 2016 presidential elections – although no proof has been presented. Russia responded with mirror actions.
CORRECTION: A previous version of this story did not report a follow-up tweet posted by McFaul. RT apologizes for not seeing this tweet, which should have been included in the story. We responded to McFaul on Twitter. The point of the story was to expose the confirmation bias against RT, which is oddly common among Mr. McFaul's Twitter followers. We recommend always reading the article first to check the facts for yourself.
You can share this story on social media: