Trump & Kremlin united by common cause to 'trash' Americans – ex-US envoy to Russia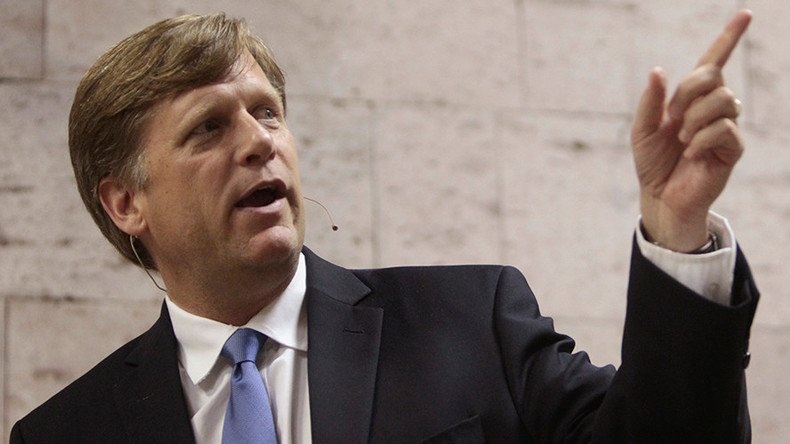 Former US Ambassador to Russia Michael McFaul has accused US President-elect Donald Trump of teaming up with the Kremlin in an effort to "trash" Americans. McFaul has called on Republicans to "speak up."
"Why is Trump so militantly against an investigation into Putin's meddling in our elections?" McFaul wrote on Twitter on Friday. "What does he have to hide? This love fest is odd."
Earlier this month, the former US ambassador to Russia even suggested registering RT and Sputnik news agency as "foreign agents," claiming that they supported Donald Trump during the presidential elections.
"We know that Russian-government-controlled 'media' outlets such as RT and Sputnik campaigned openly for one candidate, Donald Trump," McFaul wrote in his article for the Washington Post. While he accused the Russian news outlets of meddling in the US election, he offered no proof to support his claims.
Last month, McFaul was prohibited by the Russian Foreign Ministry from entering Russia for what it described as purposeful damage to relations between Moscow and Washington. In a Facebook post, he said that he was told he is "on the Kremlin's sanctions list because of close affiliation with Obama" and "will take that as a compliment."
Trump set off an avalanche of criticism after agreeing with the Russian leader's assessment of the Democrats' attempts to blame the 2016 election on external factors, instead of accepting it with dignity.
Brushing aside evidence-free claims that Russia interfered with the US election process, Russian President Vladimir Putin told journalists during his annual news conference in Moscow on Friday that the Democrats are exclusively responsible for their political failures.
"There are attempts by the Democrats and the current administration to blame their failures on external factors. The Democrats didn't just lose the presidential election, but the House and the Senate as well. Did I do that as well? They need to learn to lose with dignity," Putin said.
Vladimir Putin said today about Hillary and Dems: "In my opinion, it is humiliating. One must be able to lose with dignity." So true!

— Donald J. Trump (@realDonaldTrump) 24 декабря 2016 г.
READ MORE: Trump draws flood of criticism for agreeing with Putin that one 'must learn to lose with dignity'
Reacting to Putin's statement, Trump tweeted "So true!" triggering a cascade of criticism on Twitter in response, with social media users calling the next US president a traitor, embarrassment, Kremlin puppet, and in Vladimir Putin's "back pocket."
You can share this story on social media: