Liberal groups file criminal complaint against Trump campaign
Published time: 30 Mar, 2018 15:00
Edited time: 31 Mar, 2018 09:25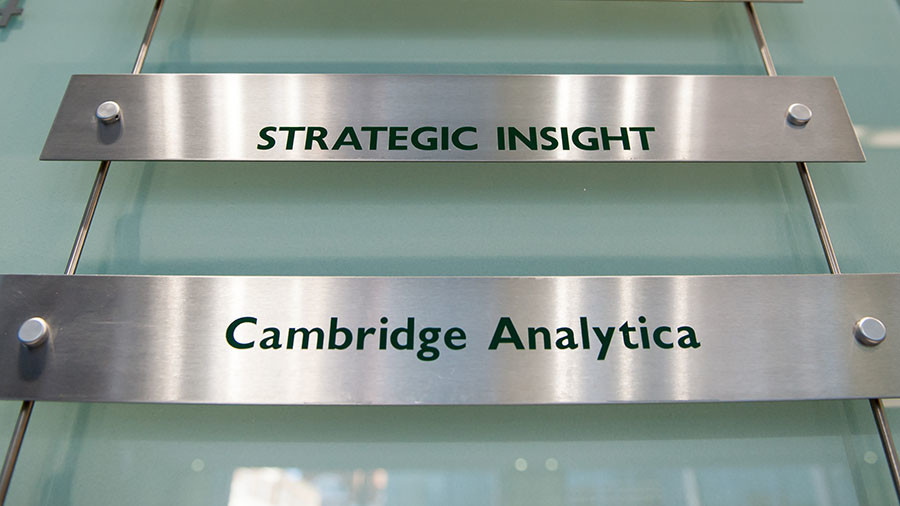 Two liberal watchdog groups have filed a criminal complaint alleging that the Trump campaign and National Security Advisor John Bolton's super PAC, worked with Cambridge Analytica in violation of US election law.
The groups, Citizens for Responsibility and Ethics in Washington (CREW) and Democracy 21, allege that John Bolton's super PAC paid Cambridge Analytica $25,000 "to craft and deploy a communications program in the target states."
The groups also allege that the Trump campaign proceeded to work with the British company, despite Cambridge Analytica's lawyer Laurence Levy warning the firm's co-founder Steve Bannon that such a decision "could support a claim of indirectly participating in the decision to spend federal campaign funds" – an action that "would violate the law."
Bannon left his position with Cambridge Analytica to become chief executive of the Trump campaign in 2016.
"The law prohibits foreign nationals from participating, directly or indirectly, in
elections in the United States," said CREW Executive Director Noah Bookbinder. "What's worse than the fact that it apparently happened in this case is that the people involved apparently knew they were breaking the law and continued to do so anyway."
Both CREW and Democracy 21 have a history of targeting Republican politicians. CREW operates as a non-profit, non-partisan group dedicated to fighting the influence of money in politics. Despite this statement, CREW is funded by a host of progressive donors, including globalist billionaire financier George Soros.
David Brock, described by Time as ""one of the most influential operatives in the Democratic Party" has chaired CREW since 2015.
Democracy 21 also describes itself as promoting campaign-finance reform. Like CREW, Democracy 21 is funded by wealthy liberal donors, including George Soros' Open Society Institute.