Cambridge Analytica formally accused of violating US election laws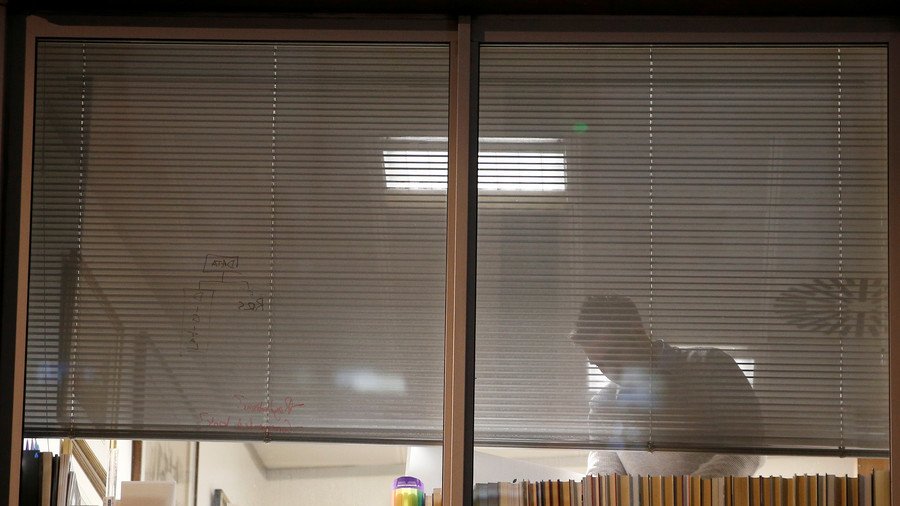 Cambridge Analytica, the British firm at the center of the Facebook data mining scandal, has been accused of violating US election laws in new legal complaints filed by government watchdog Common Cause.
The watchdog group has filed legal complaints with the Federal Election Commission (FEC) and the Department of Justice, accusing Cambridge Analytica of violating federal laws which prohibit foreigners from direct or indirect participation in US political campaigning.
Cambridge Analytica, which worked with the Trump campaign during the 2016 presidential election, is accused of mining the data of 50 million Facebook users, without their explicit knowledge or consent, and then attempting to use it to influence voters.
The Trump campaign is reported to have paid the British firm more than $5 million for its services. Records also show that seventeen other Republican campaigns and political groups paid the firm $16 million for similar services.
The legal complaints against Cambridge Analytica refer to a memo in which lawyer Laurence Levy warns company CEO Alexander Nix that foreign nationals "may not play strategic roles" in US campaigns but that they can "act as functionaries that collect and process data" so long as the final analysis of the data is done by American citizens.
Levy suggested in the alleged memo that Nix, as a foreign national, should recuse himself from "substantive management" of clients involved with American elections, but that advice was ignored by Cambridge Analytica, the complaints say. The defendants in the case are all non-US citizens.
Common Cause has called for the FEC and the Department of Justice to investigate and impose appropriate sanctions on Cambridge Analytica for election law violations.
The watchdog's vice president for policy and litigation, Paul S. Ryan, said it "defies belief" that, even after their own lawyer warned them they would be violating federal law, they did so anyway.
"A full investigation must be conducted, and if Cambridge Analytica and its staff did in fact repeatedly violate our laws, then there must be punishment levied sufficient to deter similar lawbreaking in future," Ryan said.
READ MORE: Antitrust: Majority of Americans don't trust Facebook to protect their data – poll
Cambridge Analytica has denied any wrongdoing, but said it takes recent allegations of unethical practices "very seriously".
"As anyone who is familiar with our staff and work can testify, we in no way resemble the politically-motivated and unethical company that some have sought to portray," acting CEO Alexander Taylor said in a statement.
Earlier today, the Federal Trade Commission confirmed it was investigating Facebook over its privacy practices.
In a statement, the FTC said it took recent reports raising concerns over the social media giant's privacy policies "very seriously" and that there was an "open, non-public" investigation into those practices.
You can share this story on social media: