UK investigators raid Cambridge Analytica offices in Facebook data mining probe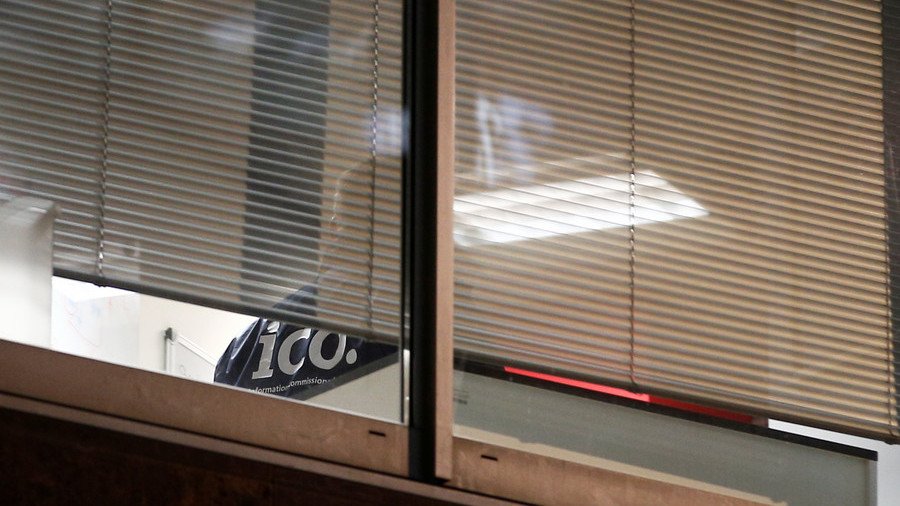 Investigators from the Information Commissioner's Office have searched the London offices of Cambridge Analytica and seized files and servers. The raid forms part of an investigation into its Facebook data harvesting.
Around 20 officials wearing black jackets emblazoned with "ICO Enforcement" entered the offices on Friday, according to reports. A UK High Court judge had granted the Information Commissioner's Office's application for a warrant to search the London offices of Cambridge Analytica earlier on Friday evening. Judge Leonard told the court he will outline his reasons for granting the application next Tuesday.
"We are pleased with the decision of the Judge, and the warrant is now being executed," ICO said in a statement late Friday. "This is just one part of a larger investigation into the use of personal data and analytics for political purposes. As you will expect, we will now need to collect, assess and consider the evidence before coming to any conclusions."
UK Information Commissioner Elizabeth Denham will use Cambridge Analytica's files and servers as part of the investigation into how the firm harvested data on 50 million Facebook users without their knowledge. A whistleblower detailed how users' data was illegally acquired and used to build profiles of American voters ahead of the 2016 US presidential election.
Meanwhile, evidence is mounting surrounding alleged links between the UK Conservative Party and the UK government with the scandal-hit firm. Theresa May was questioned in Parliament on Wednesday over reports that her party received more than £700,000 in donations from a director of the company.
In addition, it was revealed this week that Cambridge Analytica's parent company SCL received nearly £200,000 for two Ministry of Defence projects which would have given it access to top secret files.
READ MORE: May ambushed in parliament over Tories' extensive links to shady research firm Cambridge Analytica
Cambridge Analytica has said it is willing to cooperate with the ICO in the probe. The British consulting firm denies any wrongdoing, while Facebook admitted "mistakes" in mishandling data back in 2014, and promised tougher steps to restrict access to data.
Think your friends would be interested? Share this story!
You can share this story on social media: