MoD gave Cambridge Analytica parent company top secret defence files, MP demands probe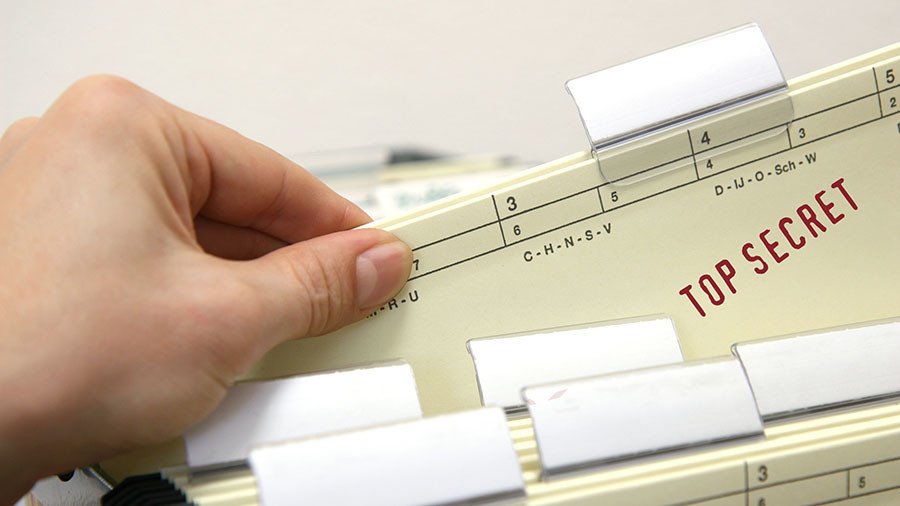 New links between data harvesting firm Cambridge Analytica (CA) and the Ministry of Defence have surfaced. CA's parent company SCL was paid nearly £200,000 for two MoD projects which gave it access to top secret defence files.
The chair of the Commons home affairs committee has now called for an investigation into CA's activities after it was revealed that SCL was granted 'List X' status by the Ministry of Defence until 2013 – which allowed access to secret defence documents. List X contractors have to abide by tough rules to ensure secret documents stay secure. CA is being investigated by the information commissioner over a huge leak of Facebook data allegedly used to influence the 2016 US presidential election.
Labour MP Yvette Cooper, chair of the committee, argued that SCL/CA's access to the list had "implications for democracy," and questioned whether the "information [was] being used in an illegitimate way."
"Given the mounting concerns about Cambridge Analytica's disregard for proper standards, particularly on information and data protection, we ought to know what the government contracts were with Cambridge Analytica or SCL and what access to information they had," Cooper said.
SCL was hired by the MoD for two projects in "human and social influence" work. 'Project Duco,' as the assignment was dubbed, analysed how people would interact with certain types of government messaging. The team included psychologists and analysts working to assess how "target audience analysis" could be utilised by the UK government.
Over the course of the project in 2014, it's understood that MoD officials raised issues with SCL's data management. They noted concerns over "rudimentary security mechanisms in place (eg a locked cabinet)." The report stated: "It is not thought that they have the capability to handle any electronic material above unclassified not considered the secure dissemination of documents." Despite this, the MoD has since insisted that there was no recorded data breaches by SCL during the time it was contracted.
According to a heavily redacted document released under freedom of information rules, SCL was paid £150,000 for the 2014 project. The company was also paid £40,000 for work carried out in 2010-11.
READ MORE: Cambridge Analytica's London offices sealed off over 'suspect package'
Although the MoD has worked with the embattled data firm in years past, it no longer has any links to the SCL group. An MoD spokesman said: "We have no current relationship or contracts with the SCL Group, which includes Cambridge Analytica. As such, the company has no access to any classified information."
Cambridge Analytica has been under fire this week after a whistleblower detailed how the company had paid an academic to harvest the data of 50 million Facebook users to build profiles of American voters before the 2016 US election.
Channel 4 News also ran an expose that caught CA executives on camera explaining the illegal methods used by the company to assist their clients – including the entrapment of rival political candidates in fake bribery stings and hiring of "Ukrainian women" to go on "holidays."
In one recording, the company's CEO Alexander Nix can be seen telling undercover reporters: "It sounds a dreadful thing to say, but these are things that don't necessarily need to be true as long as they're believed." Nix has since been suspended while the Information Commissioner is still seeking a warrant to raid the office. An application for a warrant to search Cambridge Analytica's London offices was postponed until Friday.
Think your friends would be interested? Share this story!
You can share this story on social media: