Larry King: Second Amendment created 'to ward off slave uprisings'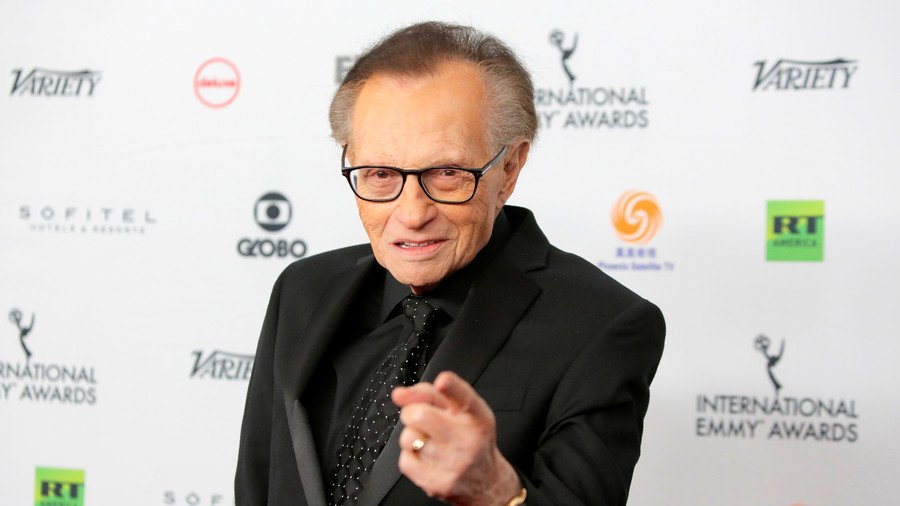 Larry King said that the Second Amendment, which guarantees the right to bear arms, was created by southern US senators to repel slave uprisings. He added that  it no longer serves a purpose in the 21st century.
King made the claims on Wednesday outside a Beverly Hills restaurant in video footage captured by TMZ. "You know who started the second amendment?" King asked. "It was southern senators so they could ward off slave uprisings," he said, adding: "The NRA is the worst."
King is a veteran broadcaster and media personality whose career spans six decades. He hosts the 'Larry King Now' show broadcast by RT.
His remarks come amid an intensifying debate around the repeal of the Second Amendment and gun reform more generally. Retired Supreme Court Justice John Paul Stevens sparked a media frenzy when he called for the repeal of the Second Amendment on Tuesday, describing it as "a relic of the 18th century."
Last week more than a million students attended a 'March for Our Lives' demonstration at locations across the US to lobby lawmakers for tougher action on gun control.
At the same time, several US states have enacted measures restricting access to guns in the wake of the mass school shooting in Parkland, Florida in February. Florida recently became the sixth state to pass a red-flag law, which allow officials or family members to obtain a court order to temporarily restrict a person's access to firearms if they are deemed a risk to themselves or others.
Think your friends would be interested? Share this story!
You can share this story on social media: