Lift the ban, let in the trans – retired generals to Trump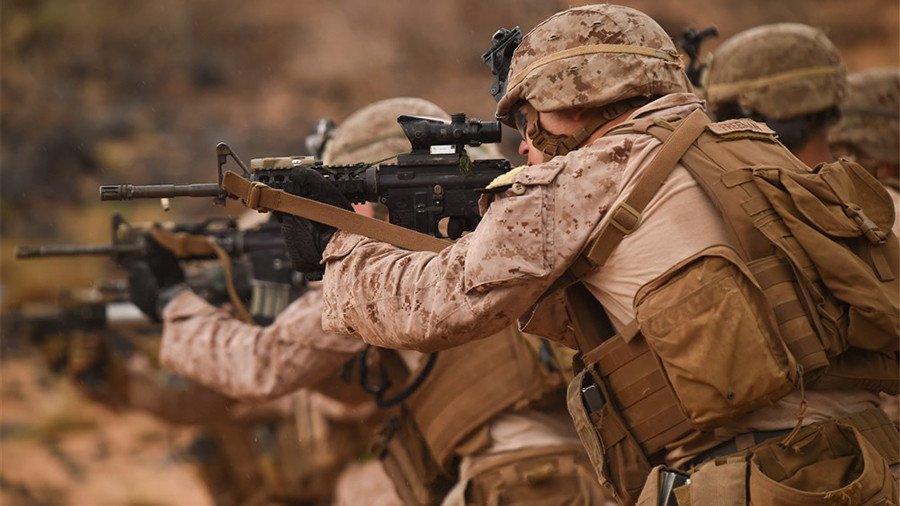 A group of retired generals and admirals issued a statement today opposing President Trump's ban on transgender people in the military, calling it "a troubling move backward."
"There is simply no reason to single out brave transgender Americans who can meet military standards and deny them the ability to serve," the Hill reported the group, which includes Vice Admiral Donald Arthur, former surgeon general of the Navy; and retired Vice Admiral Kevin Green, former deputy chief of naval operations, as stating.
US President Donald Trump issued a memo on Friday banning most transgender individuals from military service. In keeping with the president's willingness to defer military matters to Secretary of Defense James Mattis, the memo granted Mattis and Homeland Security Secretary Kirstjen Nielsen the authority to "implement any appropriate policies concerning military service by transgender individuals."
In a memo to Trump, also released on Friday, Mattis warned the president that there are "substantial risks associated with allowing the accession and retention of individuals with a history or diagnosis of gender dysphoria."
Mattis' decision was informed by a study carried out by the Pentagon.
Allowing transgender troops to serve, Mattis argued, would affect the military's combat effectiveness and lethality and should be banned, save for certain exceptional circumstances.
In their statement, however, the retired officers argued that inclusion, not lethality, makes a more effective military. "The singling out of one group of service members for unequal treatment harms military readiness, while inclusion supports it," they said.
'Gender dysphoria,' a condition in which a person's gender identity differs from their biological sex, was known as 'gender identity disorder' until 2013, when the American Psychiatric Association released the DSM-5 manual.
According to the World Health Organization and the APA, gender dysphoria is a mental illness that causes significant distress and dysfunction.
Concerns around their need for continuous medical and psychological treatment, and questions over fitness standards had kept transgender people out of the military until the Obama administration lifted the barrier in 2016.
At the time, Defense Secretary Ashton Carter said that the Pentagon would cover the medical costs for personnel who wished to undergo gender transition, and that it would introduce a training program to advise the military on transgender issues.
Several court cases are now challenging Trump's decision, and when questioned by reporters yesterday, Mattis only said that he was "out to build the most lethal service" possible.
Mattis added: "I think the statements stand on their own right now, and I don't need to waste our guests time reiterating what's already down."
You can share this story on social media: