Retired intelligence operatives ask Trump to reverse Haspel CIA nomination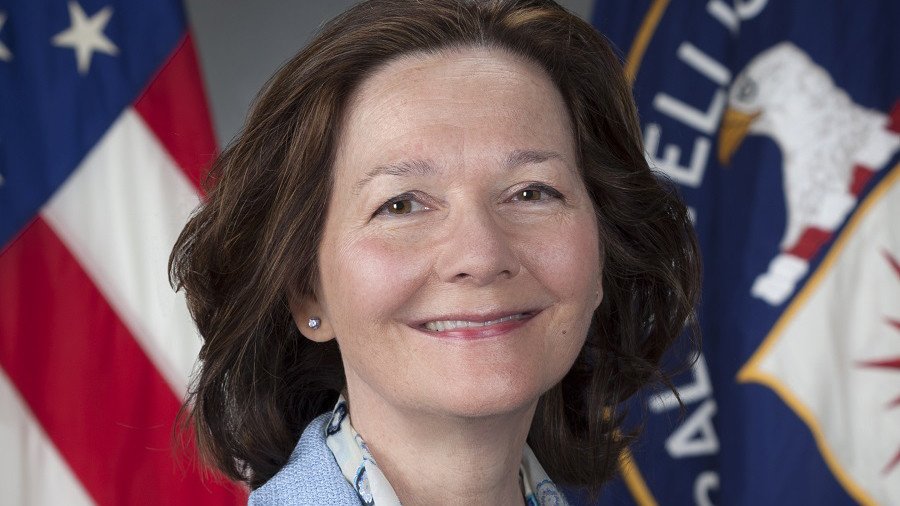 A group of former US intelligence officers has urged President Donald Trump to rescind his nomination of Gina Haspel as CIA director, citing concerns over her alleged role in human rights abuses and her destruction of evidence.
Veteran Intelligence Professionals for Sanity includes former CIA, NSA, FBI and Army operatives. In a memorandum to the president, the group claims Haspel's actions disqualify her from the role.
"In 2002 Haspel supervised the first CIA 'black site' for interrogation, where cruel and bizarre forms of torture were applied to suspected terrorists," the memo reads. "And when the existence of 92 videotapes of those torture sessions was revealed, Haspel signed a cable ordering their destruction, against the advice of legal counsel at CIA and the White House."
In 2002, Haspel was put in charge of a secret CIA prison – codenamed 'Cat's Eye' – in Thailand. The prison was one of several sites around the world where the CIA interrogated Al-Qaeda suspects extrajudicially.
A 2014 report by the Senate Select Committee on Intelligence details how one detainee at Haspel's site was repeatedly subjected to waterboarding and other 'enhanced interrogation techniques.'
Before Haspel took over at the site, another detainee, Abu Zubaydah, was tortured almost to death. Zubaydah, a Saudi-born Palestinian, was waterboarded to unconsciousness, physically assaulted by CIA officers, and forced to spend over 11 days in a coffin-sized 'confinement box.'
The report also outlined how other detainees were subjected to similar treatment in a facility that one officer likened to "a dungeon."
After returning to CIA headquarters in Langley in 2005, Haspel reportedly drafted an order, on behalf of the CIA's National Clandestine Service chief Jose Rodriguez, to destroy 92 videotapes of interrogations that took place at the facility, including the Zubaydah torture.
An aide to CIA Executive Director Kyle "Dusty" Foggo later revealed Rodriguez's rationale for shredding the tapes, writing in an email that "the heat from destroying [them] is nothing compared with what it would be if the tapes ever got into public domain...it would be devastating to us."
After a Justice Department investigation, no charges were pursued against Rodriguez.
While Haspel's nomination has caused some controversy in US media, some former CIA operatives are enthusiastic about her appointment. Former CIA operative Paul R. Pillar praised her apolitical relationship with the White House in an NPR article, as did her former supervisor, Robert Baer.
The Veteran Intelligence Professionals for Sanity memo however, closes with a recommendation that Trump rescinds the nomination in the name of reversing past wrongs.
"Withdrawing Haspel's nomination now would be a step in the right direction," it reads. "Confirming her as Director of CIA would signal that Washington embraces what then-Vice President Dick Cheney referred to as the 'dark side."
The memo concludes: "Torture cannot be relied upon to yield accurate intelligence. It remains an internationally condemned malignancy that must be excised, never to return."
You can share this story on social media: