Govt shutdown looms: Trump threatens to veto spending bill over border wall
Published time: 23 Mar, 2018 12:58
Edited time: 24 Mar, 2018 09:11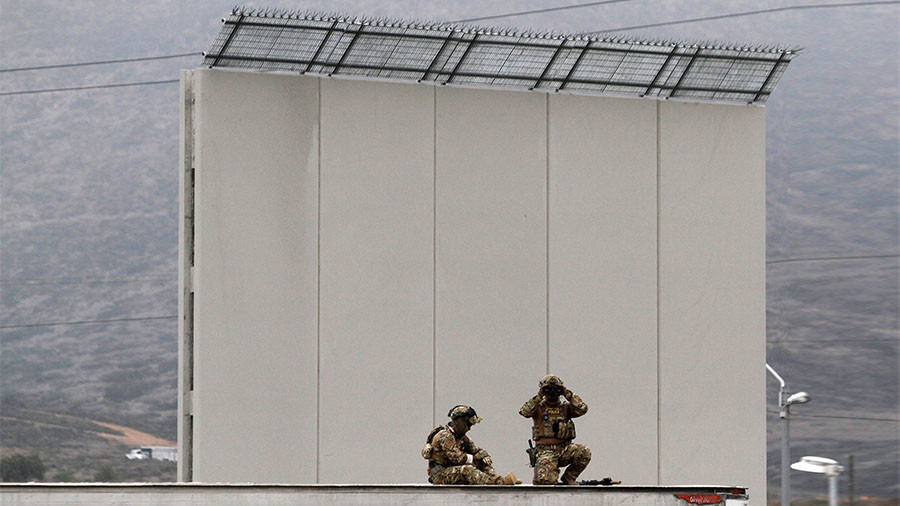 US President Donald Trump says he's considering vetoing the freshly-passed $1.3 trillion spending bill over immigration issues. He cited a lack of funding for his much-touted Mexican border wall and concerns over DACA.
Trump tweeted Friday morning that he is considering blocking the bill because 800,000 'Dreamer' immigrants aren't even mentioned in the legislation.
"DACA was abandoned by the Democrats. Very unfair to them! Would have been tied to desperately needed Wall," the president added.
It was thought that a government shutdown had been narrowly avoided as the bill passed the Senate and the House of Representatives in a whirlwind process in the early hours of Friday morning. It was widely anticipated that the president would sign the bill to avoid another government closure with funds due to run out on Saturday.
If Trump does veto the bill it would almost certainly shutter the government at midnight. The president-precipitated shutdown would mark a change from recent government closures, which were caused by Congress's failure to pass spending bills.
Trump's threat comes after the White House reassured lawmakers that the president would sign off on the 2,300 page omnibus spending bill. Capitol Hill is unprepared for the threat as lawmakers were leaving Washington as Congress heads into a two-week recess.
Think your friends would be interested? Share this story!