US Congress passes colossal $1.3 trillion budget, sends bill to Trump before govt shutdown deadline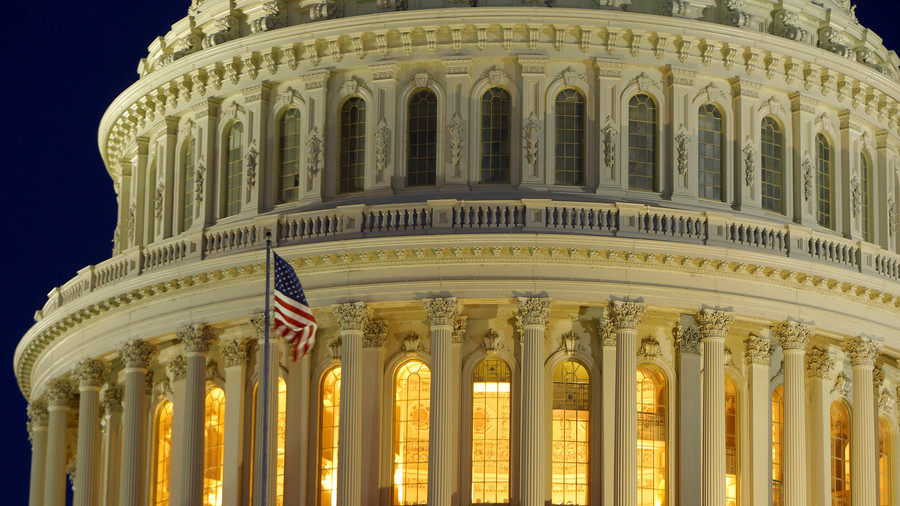 The US House of Representatives and Senate have approved, at the 11th hour, a $1.3 trillion spending package, narrowly averting a federal government shutdown. Funds were due to run out on Friday.
The bill, proposing a record increase in military funding, has been sent to President Donald Trump for enactment into law. The House approved the budget earlier on Thursday morning and passed it on to the Senate for approval.
Got $1.6 Billion to start Wall on Southern Border, rest will be forthcoming. Most importantly, got $700 Billion to rebuild our Military, $716 Billion next year...most ever. Had to waste money on Dem giveaways in order to take care of military pay increase and new equipment.

— Donald J. Trump (@realDonaldTrump) March 22, 2018
Trump is widely anticipated to approve the bill, to avoid a government shutdown, after the Senate voted 65-32 to pass the budget. Earlier Trump welcomed the passing of the bill by the House 256-167, tweeting "got $700 billion to rebuild our Military, $716 billion next year...most ever."
House Majority Speaker Paul Ryan expressed his satisfaction with the deal. "This bill starts construction on the wall. It turns the Gateway decision over to the Trump administration. It funds our war on opioids. It invests in infrastructure. It funds school safety and mental health," he said at a press conference on Thursday.
The $1.3 trillion spending package adopted by US lawmakers will significantly increase funding for the military, and keep the government funded through September. But the bill will leave a bitter taste for fiscal conservatives, with a projected budget deficit of more than $800 billion for 2018.
"This omnibus doesn't just forget the promises we made to voters, it flatly rejects them," Representative Mark Meadows, head of the conservative House Freedom Caucus, said, after the House vote on Thursday. "This is wrong. This is not the limited government conservatism our voters demand."
Like this story? Share it with a friend!
You can share this story on social media: