'Bitcoin is #1 priority': NSA targeted cryptocurrency users globally, Snowden leaks show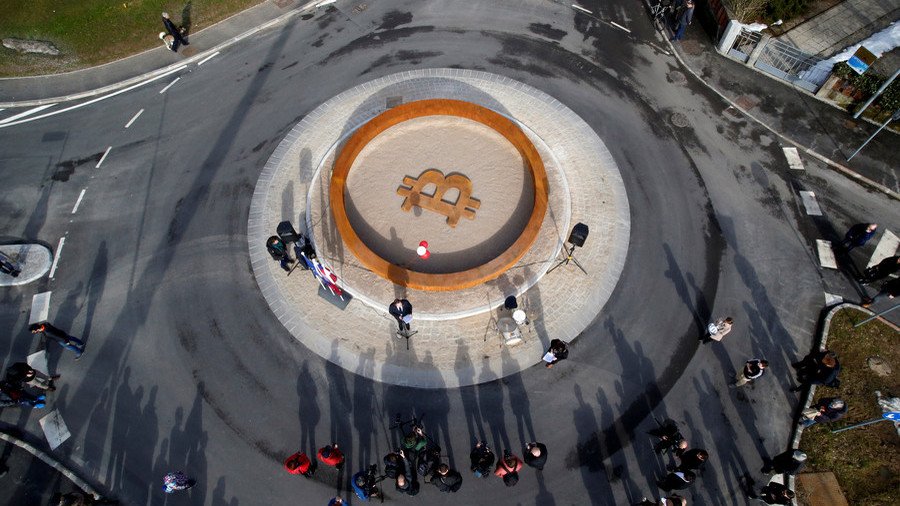 The US National Security Agency targeted Bitcoin users around the world, according to classified documents released by Edward Snowden. The revelations strike a blow to the financial privacy of bitcoin users, academics warn.
The National Security Agency (NSA) managed to find ways to 'track down senders and receivers' of Bitcoins, according to an internal NSA report dated March 2013. The findings come from classified NSA documents, exposed by ex-CIA whistleblower Edward Snowden and first published by The Intercept.
Crucially, the tracking may also have involved amassing information from bitcoin users' computers. One NSA memo suggests that the NSA collected some Bitcoin users' password information, internet activity and MAC address, which is a type of unique device identification number.
Bitcoin is a digital currency which uses encryption to regulate its units of currency. From the outset, cryptocurrencies were designed to circumvent the control of banks and provide discretion for financial transactions. But they could not easily evade the attention of national governments, who take a keen interest in controlling flows of money.
Bitcoin was the most assiduously targeted cryptocurrency, with a report from March 2013 stating that "Bitcoin is #1 priority," although other currencies such as Liberty Reserve were also on the agency's radar.
In order to track Bitcoin, the NSA used a programme called MONKEYROCKET, a sub-programme of OAKSTAR, which gathered data from the Middle East, Europe, South America, and Asia, according to the documents.
Part of this effort involved tricking targets into using privacy software that was actually funneling information directly to the agency.
Financial privacy "is something that matters incredibly" to the Bitcoin community, Emin Gun Sirer, associate professor and co-director of the Initiative for Cryptocurrencies and Contracts at Cornell University, told The Intercept. "People who are privacy-conscious will switch to privacy-oriented coins" after learning of the NSA's operations, he added.
The exact justification underpinning the surveillance remains unclear, although digital currencies such as bitcoin are known to pose numerous difficulties for security agencies because their anonymity means financial transactions cannot be monitored.
One NSA document states that the agency was "seeking to attract targets engaged in terrorism" which it could 'exploit'. However the memo goes on to say that "other targeted users will include those sought by NSA offices such as Int'l Crime & Narcotics, Follow-The-Money and Iran." which could indicate a wider purpose, beyond terrorism, for the tracking.
In a report also from March 2013, the NSA states that the anonymous nature of bitcoin currency means that it enables "organised crime and cyber targets" to move and to launder money.
In March 2018 it was revealed that illegal child abuse imagery was detected in Bitcoin's blockchain, according to a study from German researchers. The discovery could put cryptocurrency users at risk as anyone who downloads a blockchain can be held liable for illegal content.
READ MORE: US Fed will kill bitcoin eventually, investor warns
Bitcoin and other cryptocurrencies have fallen significantly this year, leading some investors to fear the cryptocurrency bubble could burst in 2018. On Tuesday, Bitcoin was up 2.88 percent, trading near the $8,500 mark.
Like this story? Share it with a friend!
You can share this story on social media: