Majority of Americans fear surveillance & 'deep state' power – poll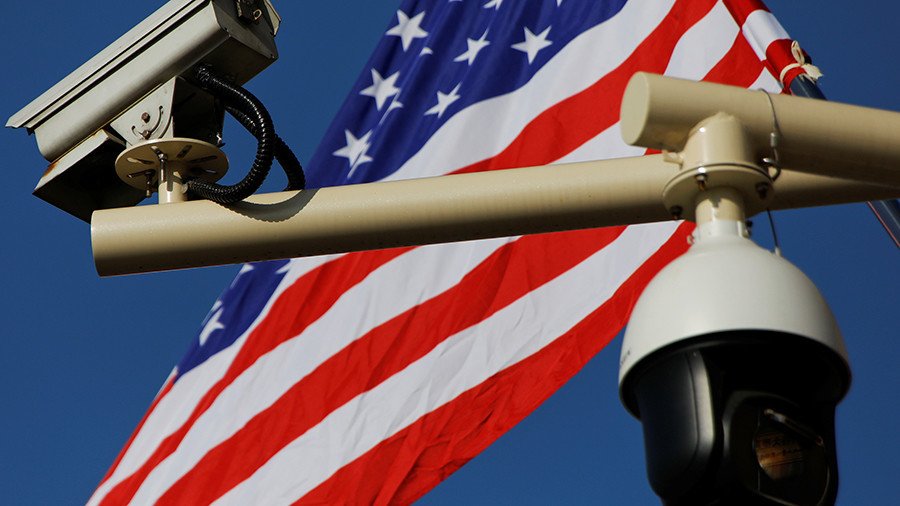 Over 70 percent of US citizens in the Republican and Democratic parties believe America is controlled by a "deep state" of unelected government officials, according to a new poll. They also fear state surveillance, it reveals.
Although most Americans interviewed are not familiar with the term 'deep state', when they heard the definition as a cadre of unelected government and military officials who secretly influence government policies, a majority expressed belief in its 'probable existence' according to the Monmouth University poll released Monday.
Additionally six in 10 of those polled think that these unelected government figures wield too much power when it comes to shaping federal policy.
"We usually expect opinions on the operation of government to shift depending on which party is in charge. But there's an ominous feeling by Democrats and Republicans alike that a 'deep state' of unelected operatives are pulling the levers of power," said Patrick Murray, director of the independent Monmouth University Polling Institute.
Donald Trump has popularized the term 'deep state' over the course of his presidency. In January he blasted the 'deep state' Department of Justice for allegedly shielding a Hillary Clinton aide who used a non-secure private email account while conducting government business.
Crooked Hillary Clinton's top aid, Huma Abedin, has been accused of disregarding basic security protocols. She put Classified Passwords into the hands of foreign agents. Remember sailors pictures on submarine? Jail! Deep State Justice Dept must finally act? Also on Comey & others

— Donald J. Trump (@realDonaldTrump) 2 January 2018
The poll also highlights widespread fears of state surveillance, with 80 percent of Americans believing that the US government currently spies on the activities of its citizens.
"This is a worrisome finding. The strength of our government relies on public faith in protecting our freedoms, which is not particularly robust. And it's not a Democratic or Republican issue. These concerns span the political spectrum," Murray added.
READ MORE: NSA collected over 151mn phone records in 2016 despite surveillance law changes
In 2013 ex-CIA whistleblower Edward Snowden revealed the existence of a massive surveillance programme by US and UK authorities. The leaks exposed that the US National Security Agency (NSA) was spying on tens of millions of Americans by collecting their telephone and internet records.
The Monmouth University Poll was conducted by telephone from March 2 to 5, 2018, with 803 adults in the United States.
Think your friends would be interested? Share this story!
You can share this story on social media: