Oops! US government's 'global nuclear report' forgets to mention 6 of 9 nuclear powers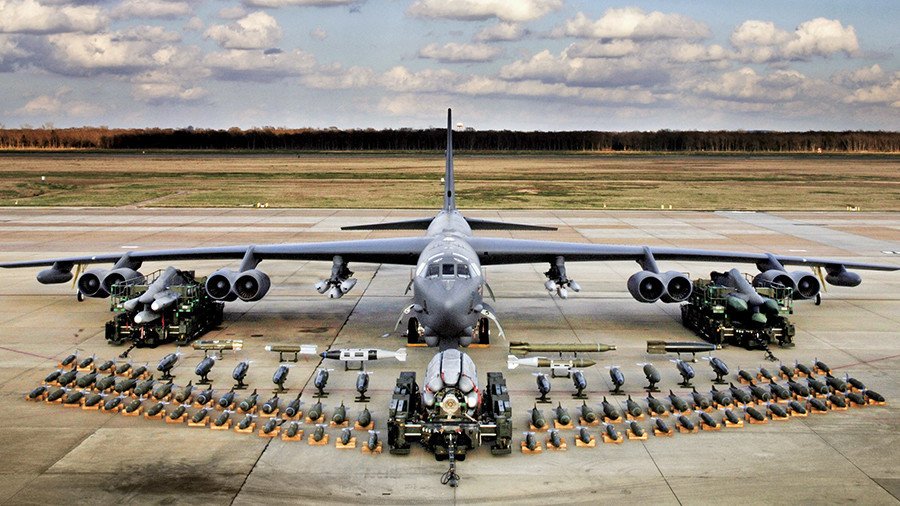 A report on the 'Global Nuclear Landscape' published by the US Defense Intelligence Agency (DIA) has focused entirely on Russia, China and North Korea, leaving out six of the world's nine nuclear-armed states.
The 36-page report is divided into three sections; one focusing on Russia, one on China and the third on North Korea. The first page of the strangely selective report features a photograph of North Korean leader Kim Jong-un.
Throughout the report, there are no significant mentions of the other six nuclear powers: Israel, the United Kingdom, the United States, India, France and Pakistan. The glaring omission was noticed by Hans Kristensen, Federation of American Scientists (FAS) researcher and director of the Nuclear Information Project.
Kristensen tweeted a link to a report by FAS, which provides a more thorough overview of the activities of the world's nine nuclear-armed powers.
The DIA report also makes mention of Iran, Libya and Syria and their nuclear programs and capabilities, while noting that none of those countries currently possesses nuclear weapons.
The report states that since the end of the Cold War and the reductions of Russian and American stockpiles, the number of nuclear-armed states has increased, that their stockpiles have grown and that new weapons have been built while older ones have been improved. The "threshold for use" has also potentially lowered, it said.
READ MORE: White House staffer left encrypted email passwords at bus stop – report
Any future use of nuclear weapons would likely bring "significant geopolitical changes" as states sought to reinforce their security alliances while others would push more strongly for global nuclear disarmament.
You can share this story on social media: