Mueller subpoenas Trump Organization, requesting documents on Russia - report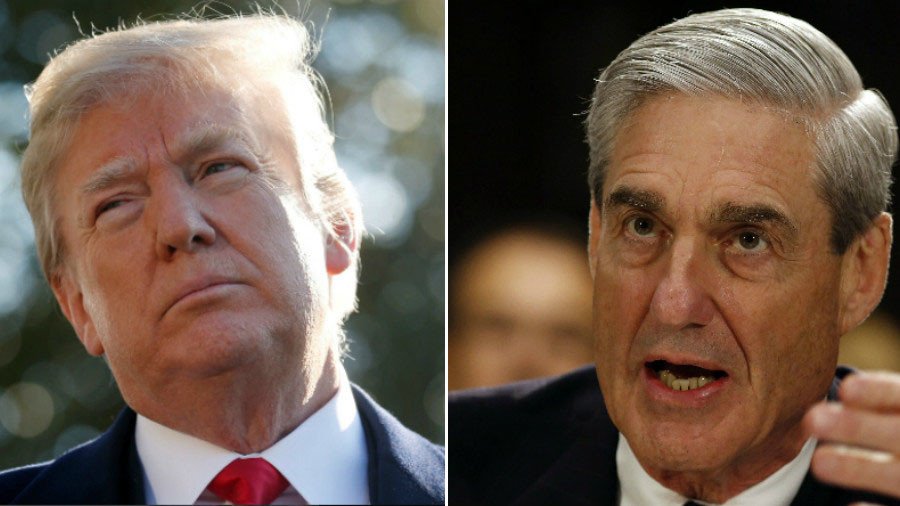 Special Counsel Robert Mueller has subpoenaed the Trump Organization for documents, including some related to Russia, according to a new report.
It marks the first time that Mueller, who is investigating alleged collusion between Trump and Russia, has demanded documents directly related to President Donald Trump's business. According to the NYT report, the subpoena was delivered in "recent weeks" and Mueller asked the organization to "hand over all documents related to Russia and other topics" that he is investigating.
White House does not push back against Mueller for subpoena to Trump Organization: "We're going to continue to fully cooperate out of respect for the special counsel."

— Peter Baker (@peterbakernyt) March 15, 2018
The Trump Organization is the umbrella company which oversees Trump's business ventures. Trump's lawyers are in talks with Mueller's office about how investigators could potentially interview Trump himself. His attorneys are reportedly advising him to decline an interview.
In January, Trump said he was "looking forward" to meeting personally with Mueller, but his lawyers later walked back his comments, saying he was "speaking hurriedly."
A senior congressional source has told MSNBC that Mueller's decision to subpoena the organization rather than issue a more typical request for documents indicates that he is putting the organization's staff members "on alert not to destroy evidence."
In an interview with the New York Times in July, Trump said that if Mueller began looking into his business and family finances unrelated to Russia, he would be crossing a red line.
Of possible interest to Mueller is a "letter of intent" Trump signed in 2015 to build a Trump Tower in Moscow — a deal that never materialized. Trump has insisted that he does not own buildings in Russia and does not make money from Russia.
The latest subpoena suggests the investigation which Trump had hope would be cleared up months ago will drag on indefinitely.
You can share this story on social media: