New forms of human trafficking revealed in charity report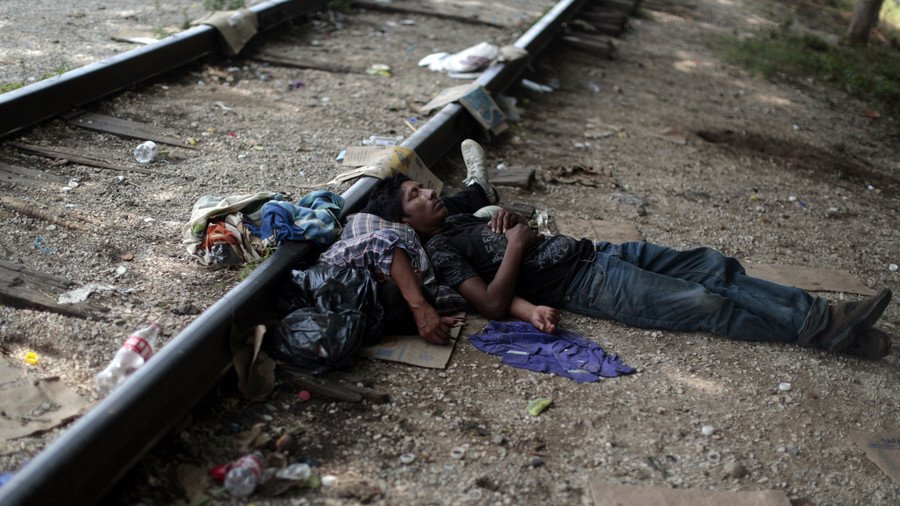 Trafficked children are forced to peddle candy and other goods on the streets of US cities, anti-slavery campaigners have reported. The Polaris charity said it saw a 13 percent increase in reported abuses last year.
The Washington-based charity is increasingly hearing of children "selling candy or other goods out of baskets out on the street...in major cities," including New York and Washington, Bradley Myles, the executive director and CEO of Polaris, said on Wednesday.
"We still only have a small handful of cases, but it's an emerging form of labor trafficking," he told Thomson Reuters.
Polaris received 8,759 calls and texts to its national human trafficking hotline in 2017. The great majority of the calls, around 6,250, were about concerns that someone was being sold for sex against their will. Another 1,250 were about suspected forced labor, including previously unrecorded forms of exploitation.
The organization said the abuse of trafficked people for peddling and begging the the third-most common form of forced labor it had heard of last year, after domestic servitude and agricultural labor, with 109 cases reported. Almost two-thirds of victims who contacted the charity directly after being trafficked for sex or work said their abuse began when they were minors.
More victims of people-trafficking were encouraged by their families to seek help from the 24-hour Polaris hotline, Myles said. But he warned that efforts by modern-day slave masters to prevent that by stopping victims from contacting their relatives "is a massive issue already."
Methods used to coerce victims into staying include "isolation (including confinement), emotional abuse, economic abuse, threats of any kind, and physical abuse," the report said.
A Senate report published last year said there were some 1.5 million trafficked people in the US, most of them were children and most were sexually exploited. That figure is close to four percent of the more than 40 million victims worldwide, according to an estimate from the International Labor Organization (ILO).
Think your friends would be interested? Share this story!
You can share this story on social media: