Trump tours border wall prototypes in California amid protests (PHOTOS)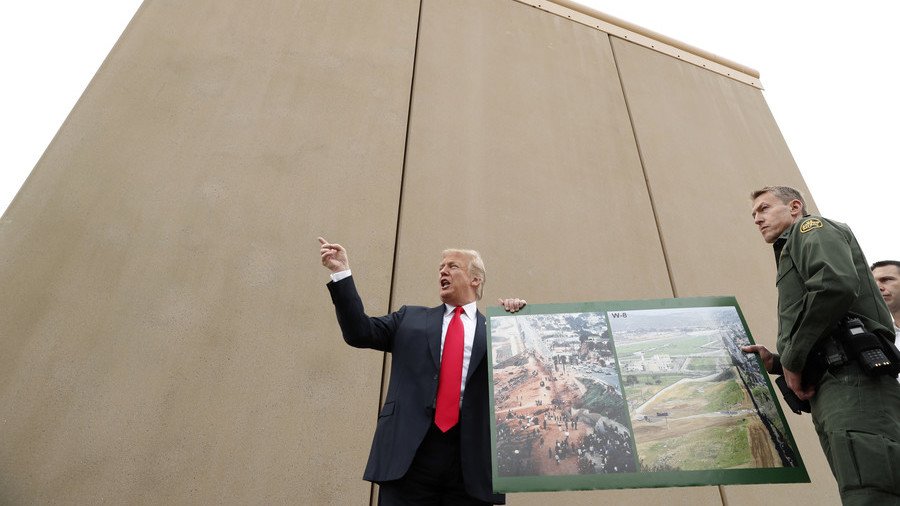 Venturing into the (politically) hostile territory of California, President Donald Trump took cover under the lofty prototypes for his wall along the US-Mexico border.
The president told reporters during his tour that a real wall would stop "99 percent" of illegal immigrants crossing the border from Mexico. He said high walls were needed to keep out "incredible climbers."
"Getting over the top is easy. These are like professional mountain climbers, these are incredible climbers," Trump added. "They can't climb some of these walls, some of them they can."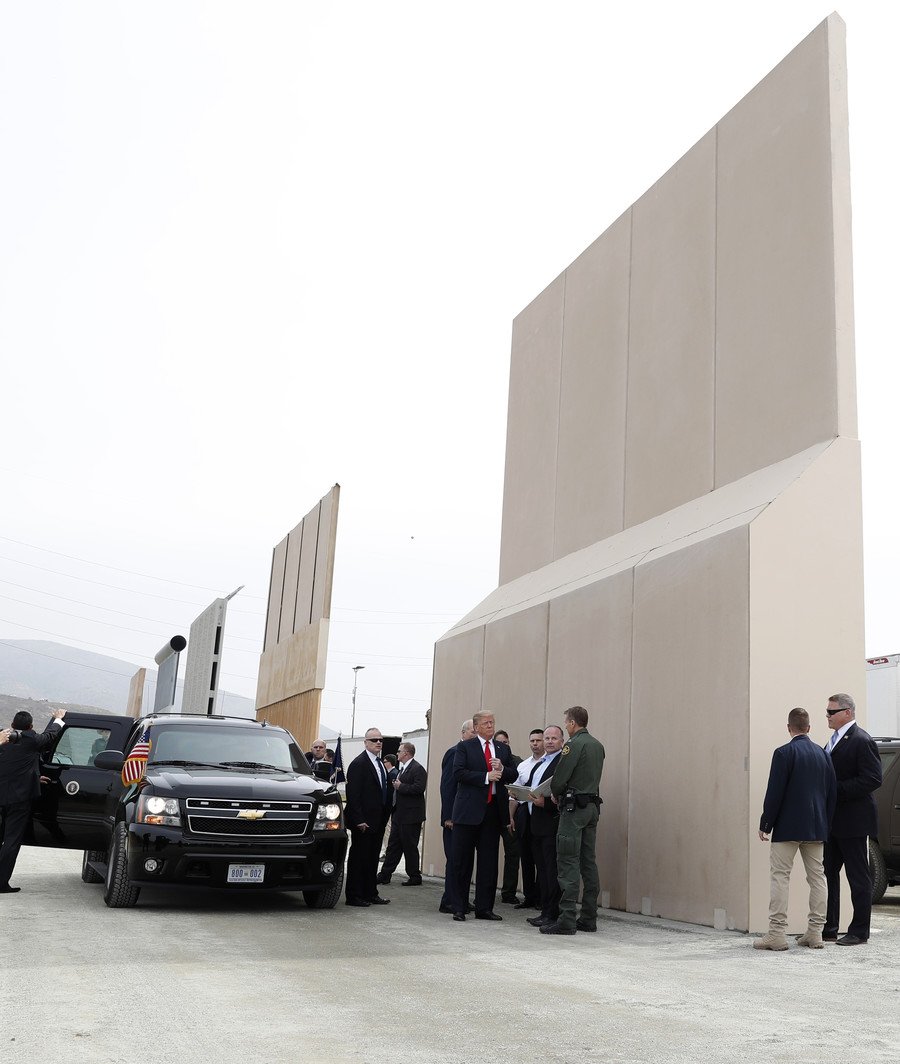 Trump was truly stepping off of his home turf when he ventured to the West Coast. His relations with Democrat-dominated California have been fractious since his inauguration.
So it was no surprise that Trump's first state visit to the Golden State garnered a less-than-glowing reception, with activists and community groups assembling in protest at his arrival.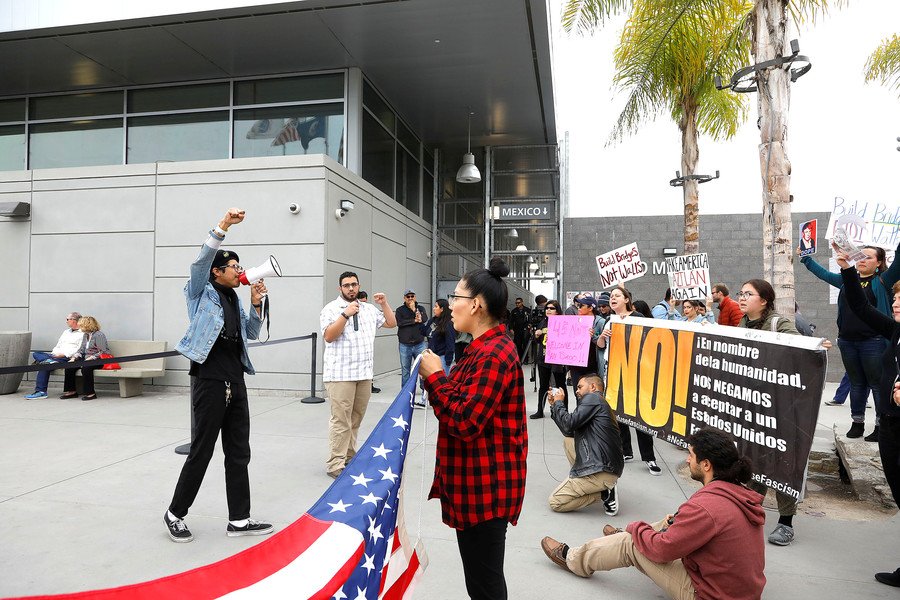 The wall has been the centerpiece of Trump's immigration policy, with the White House demanding $18 billion for its construction.
Lawmakers have yet to approve Trump's proposed budget.
Plans for the border wall were solidified in January 2017, when Trump signed an executive order ordering the "construction of a physical wall."
Prototype guidelines said the wall must be "physically imposing" and "aesthetically pleasing."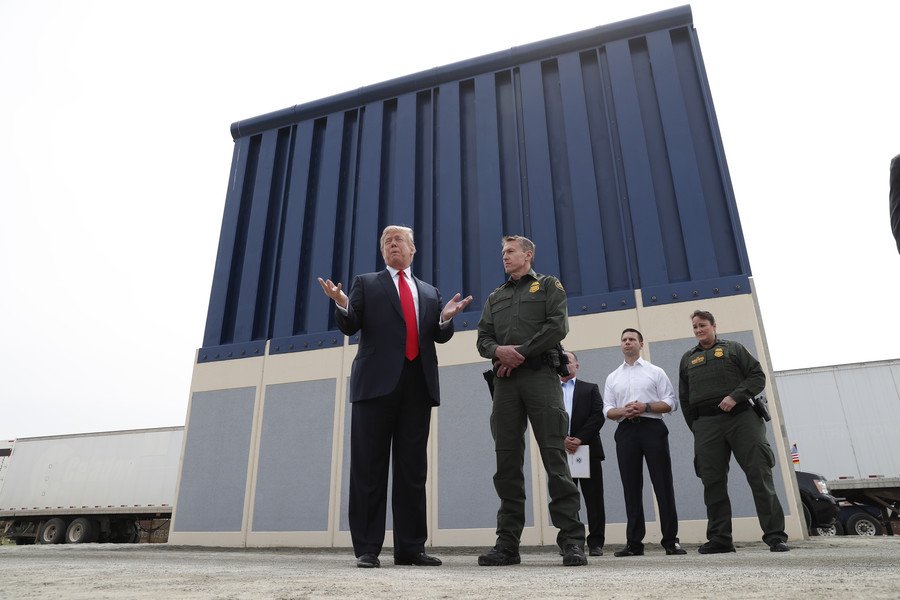 The eight prototypes were erected at the Otay Mesa Port of Entry in San Diego, California, and cost more than $300,000 each. The total cost of the prototypes was estimated at around $2.4 million.
The prototypes were not the only barrier Trump took in his stride. He criticised California Democratic Governor Jerry Brown's performance, telling reporters, "I think Governor Brown has done a very poor job running California."
"They have the highest taxes in the United States. The place is totally out of control. You have sanctuary cities, where they have criminals living in the sanctuary cities. And then the mayor of Oakland goes out an notifies when ICE is going in to pick them up," he said.
On Tuesday, Brown fought back on Twitter, saying "bridges are still better than walls."
👋 Thanks for the shout-out, @realDonaldTrump. But bridges are still better than walls. And California remains the 6th largest economy in the world and the most prosperous state in America. #Facts

— Jerry Brown (@JerryBrownGov) 13 March 2018
You can share this story on social media: