Agency moves ahead with 'transparent' prototypes for Trump's border wall
Four US companies won contracts for prototypes for the US-Mexico border wall. The terms call for a see-through barrier up to 30 feet (10 meters) high, using materials other than concrete.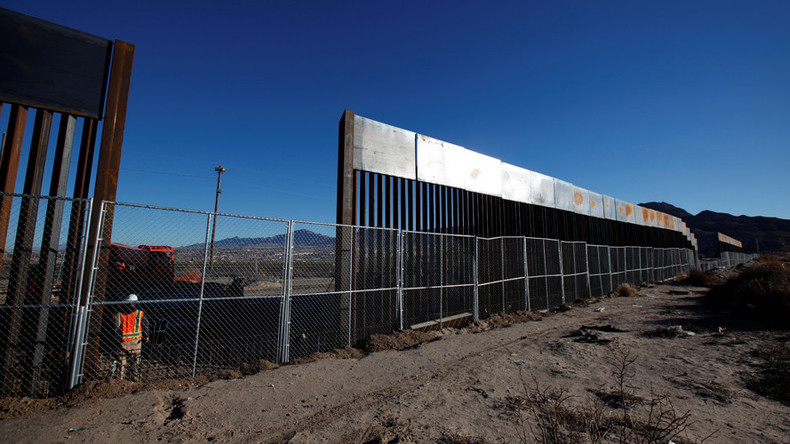 Announcing the contracts on Thursday, the US Customs and Border Protection said they will meet with the four vendors to decide on a timeline, but expect the prototypes to be constructed in the fall.
Wall prototypes will be between 18 and 30 feet high, made of materials "other than concrete," and will be judged on their "robust physical characteristics" for deterring illegal crossings. The new materials, which must be see-through, will be evaluated by CBP for their potential to complement the current wall and barriers along the southern border.
There were no details on what "other materials" companies had suggested for their prototypes.
"Unfortunately those designs are not available for public distribution," Carlos A Diaz, southwest border branch chief at CBP, told RT via email. "The construction of prototypes is still part of an active procurement process and we're limited in regards to what we share at this point."
The four companies awarded contracts on Thursday are Caddell Construction Co. of Montgomery, Alabama; KWR Construction Inc. of Sierra Vista, Arizona; ELTA North America Inc. of Annapolis Junction, Maryland; and W G Yates & Sons Construction Company of Philadelphia, Mississippi.
CBP issued the request for proposals for conceptual wall design prototypes in March.
Last week, the agency announced contracts for prototypes for four concrete walls. Alabama's Caddell and Mississippi's Yates & Sons are also building the concrete prototypes.
The eight prototypes will cost a total of $3.6 million and will be built in San Diego, California.
You can share this story on social media: