More nude photos of female military personnel shared online, 1 year after Marines United scandal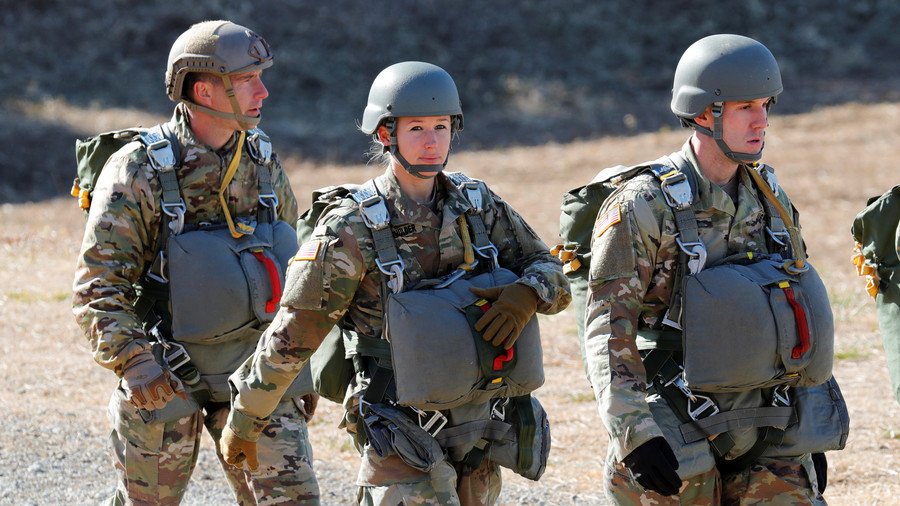 More explicit pictures of female Armed Forces personnel have been shared online without their permission. The scandal comes just one year after the alarming trend among all branches of the military was first discovered.
Just 55 Marines have been punished for their involvement in a 'Marines United' Facebook group, which boasted 30,000 serving and retired members of the military before being shut down. The scandal extended to all branches of the military and involved some 131,000 photos of women, some explicit and taken without their permission, spread across 168 social media sites via Google Drive.
Undeterred, the group's administrators and 400 dedicated members have since moved to smaller photo-sharing websites and forums where they can leer at their comrades. Two weeks ago photos once again emerged on a new Facebook group called "Blame Marines United (Non-Butthurt Edition)," reports Vice News.
This latest exploitation was in the form of a Dropbox folder called "Hoes Hoin," which contained 267 explicit images of women who work in various branches of the military. The folder was discovered by Marine Erin Kirk Cuomo, who founded #NotInMyMarines in response to the wrongdoing and who successfully got the new Facebook page shut down on Tuesday.
READ MORE: Bill aims to outlaw future military photo scandals as NCIS works to identify Marines United
All the photos feature women working in the military, the vast majority are identifiable. Some are selfies, while others were clearly taken by someone else and show women completely naked and/or performing sex acts. Some are collages, featuring women in their military uniform accompanied by a nude photo of the same woman, according to Vice.
Disturbingly, not all of the photos are from the now-defunct Marines United Facebook page. Some are labeled 'legacy,' suggesting that they had been shared previously; others appear to be new.
READ MORE: Marines United nude photos move to dark web amid ongoing military scandal – report
The Defence Department said it "continues to monitor and assess the social media landscape", via Pentagon spokesperson Maj. Carla Gleason, who spoke to Vice News. "However, as social media platforms continue to expand, the challenge remains in becoming aware of and identifying victims of cyberbullying and cyber harassment, as well as identifying those individuals committing the offenses." A Dropbox spokesperson told the Washington Examiner that the "link has been taken down and banned so it cannot be recirculated on Dropbox."
Think your friends would be interested? Share this story!
You can share this story on social media: