'Guess what's in my pants': Jimmy Kimmel slammed for hypocrisy after Oscars #MeToo speech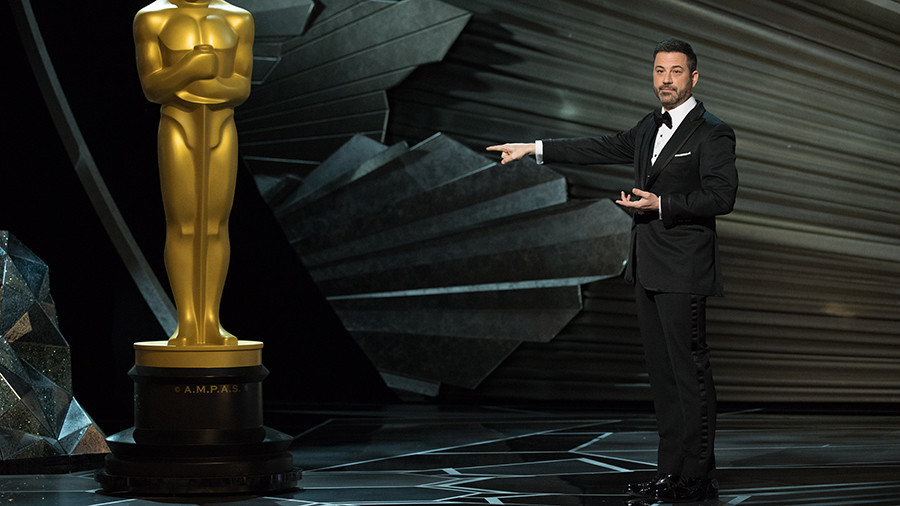 Oscar host Jimmy Kimmel is being branded a hypocrite after comments made during his time on 'The Man Show' resurfaced, lighting up social media. His attack on Hollywood sexism during Sunday's award ceremony had been widely hailed.
During his awards hosting performance, Kimmel turned the spotlight on tarnished filmmaker Harvey Weinstein and Hollywood's apparent culture of abuse and harassment. The Oscar, he quipped, is "the most respected, beloved man in Hollywood," because he "keeps his hands where you can see them, never says a rude word, and most importantly, no penis at all."
While the late night host received numerous plaudits for his comments, many others labelled him a hypocrite for his work on a sexually charged show called The Man Show, which he co-hosted from 1999 to 2003. The program was known for its Juggy Dance Squad and "Girls on Trampolines" segment.
READ MORE: Black actors take the lead: Activists reimagine film posters to highlight lack of racial diversity
Social media users started sharing old clips of the show on Twitter following Kimmel's awards monologue. "Jimmy Kimmel made his fame exploiting large breasted females he called Juggies. Now he's a political voice for the liberal academy awards," one of the memes read.
Yet, others also stood up for Kimmel saying that, unlike the allegations swirling around Hollywood, everything that happened on the show was consensual.
Like this story? Share it with a friend!