Jared Kushner's security clearance downgraded - reports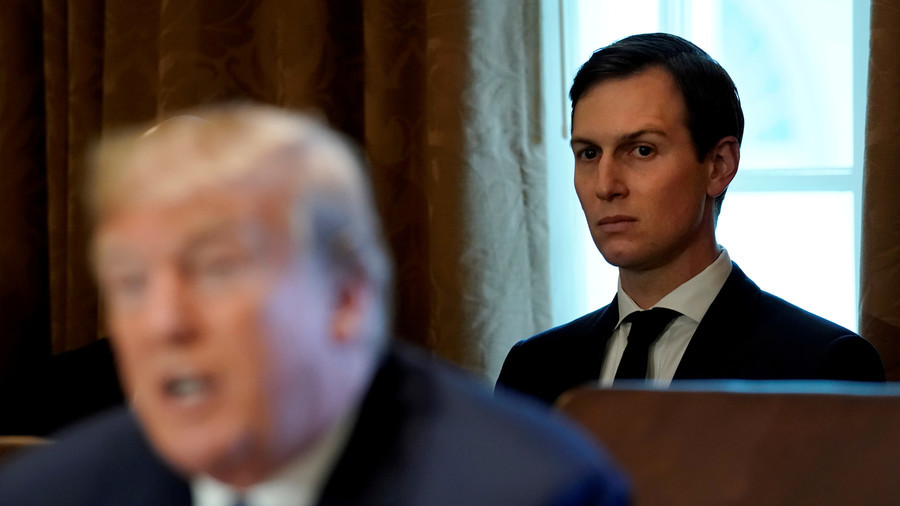 US President Donald Trump's son-in-law and senior adviser Jared Kushner has reportedly had his security clearance downgraded. This may complicate US peacemaking efforts in the Middle East, which he is in charge of.
Kushner's clearance was downgraded from Top Secret to Secret, according to Politico, which cited a February 23 memo supposedly originating from the White House. No link or copy of the document was provided, however.
The memo also reportedly states that all interim White House staff working with temporary Top Secret or Secret Compartmentalized Information (SCI) clearances were downgraded to "secret." The downgrade was a part of reforms introduced by White House Chief of Staff John Kelly after a scandal involving staff secretary Rob Porter uncovered that he and many other key aides had not received their permanent clearances, but were still authorized to look at sensitive materials anyway.
Kushner, who is married to Ivanka Trump, never received his full security clearance due to delays with his paperwork and missing information on his application forms, including financial data. He was asked on several occasions to resubmit them. Deputy Attorney General Rod Rosenstein informed the White House of the backlog earlier this month.
Kushner once enjoyed access to some of the highest-level documents in the White House, the president's daily brief, but will lose that privilege after the downgrade. Despite this, White House officials have assured that he will remain an important part of the team.
The White House maintains that Jared Kushner's ability to do his job, which involves negotiating peace in the Middle East, won't be affected by the new security clearance policy. Pretty much no one else sees it that way.

— Kaitlan Collins (@kaitlancollins) February 27, 2018
"We actually haven't commented on Jared's issue indicated, but we have commented on his ability to do his job," White House press secretary Sarah Huckabee Sanders mentioned in a POLITICO interview. "He's a valued member of the team and he will continue to do the important work that he's been doing since he's started in the administration."
Even though Trump had the authority to grant Kushner permanent clearance, he declined to do so and left the final decision with Kelly.
"The American people deserve a White House staff that meets the highest standards and that has been carefully vetted — especially those who work closely with the president or handle sensitive national security information," Kelly wrote in the 5-page memo on February 16. "We should — and in the future, must — do better."
Kushner, 37, was commissioned by Trump to be an envoy to broker peace agreements between Israeli and Palestinian officials. Since the process requires access to Top Secret documents, chances are his current setback will hinder these efforts.
Josh Raffel, the leading spokesperson for Trump's Israeli-Palestine peace process is set to abdicate his position at the White House within the next two months, Axios reported. Raffel has not given an official reason for his departure.