Three southern US states plan to execute inmates on the same day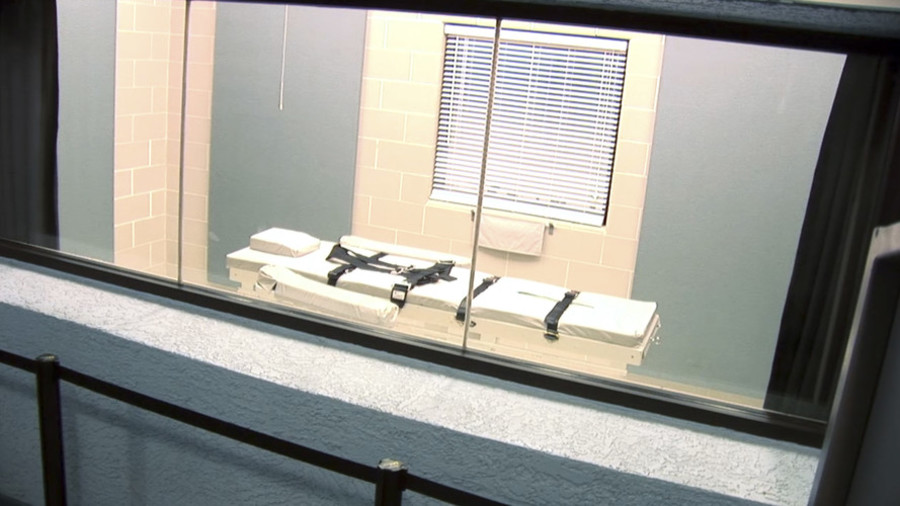 For the first time in eight years, three death row inmates are to be executed on one day. They have another thing in common: the decisions to execute them are challenged.
Executions will take place on February 22 in Alabama, Florida, and Texas.
Florida death row inmate Eric Scott Branch was found guilty of the 1993 rape and murder of a college student, though the jury decision is questioned. A Death Penalty Information Center (DPIC) analysis revealed that a "non-unanimous 10-2 jury" were "not asked to specify what facts it found in considering whether to sentence [him] to death."
The DPIC also argued that this violated "the US Supreme Court's 2016 ruling in Hurst v. Florida and its 2002 decision in Ring v. Arizona, that give capital defendants the right to a jury determination of all facts necessary to impose the death penalty."
Lawyers argue that Branch had suffered abandonment and child abuse throughout his childhood and disclosing these details may have changed the outcome of his case.
Alabama courts condemned Holman prison inmate Doyle Hamm to death after he fatally shot Patrick Cunningham and kidnapped a couple in Cullman. Hamm, 61, has been diagnosed with terminal cancer and hepatitis C, after years of intravenous drug use.
Amnesty International published a report arguing that Hamm's health conditions made him unsuitable for execution and that the "brevity of the mitigation phase of the trial" was of great concern. Hamm has been on death row for over 30 years.
It also stated that Hamm's veins were 'severely compromised', and that "his lawyer argues that his lethal injection would cause severe and unnecessary pain and be unconstitutional."
However, US District Judge Karon Bowdre directed a court-appointed doctor to examine the defendant. The doctor concluded that Hamm displayed "numerous accessible and usable veins in both his upper and lower extremities," according to documents.
Alabama plans to execute Doyle Hamm on Thursday. I am very concerned that this execution will go horribly wrong if @GovernorKayIvey refuses to intervene. It is especially inhumane to execute a dying cancer patient. Thread:

— Sister Helen Prejean (@helenprejean) February 20, 2018
Thomas 'Bart' Whitaker was convicted by Texas courts for the murders of his mother and brother. Thomas' father and surviving victim Kenneth Whitaker has asked for his son's clemency from the Texas Board of Pardons, who then urged Texas governor Greg Abbott to downgrade his sentence to life without parole.
"In capital cases, clemency includes a commutation of sentence to life in prison and a reprieve for execution," the board states.
However, Abbott has not yet honored the board's decision to grant Whitaker clemency, just hours before his execution.
Wow, Texas Board of Pardons & Paroles unanimously recommend clemency for Thomas Whitaker! The last time TX Parole Board recommended clemency was in 2007. Check out our UA and tell @GovAbbott to stop the execution of Thomas Whitaker before 6:00 PM 2/22 https://t.co/MboBYQ4ugO

— Krissy Roth (@Krissy_Roth) February 20, 2018
The US revived capital punishment in 1976 and has since been condemned for its reintroduction. As of January 2016, 2,943 people were facing execution in January 2016, according to a report by the international organization Reprieve.
Cornell University also disclosed that several prisons have executed inmates using expired pentobarbital, leading to unconstitutionally painful deaths, and that many drugs used in executions "are not subject to regulation by the Food and Drug Administration."
Think your friends would be interested? Share this story!