'Sadistic' dark web pedophile who made victims 'eat their feces' jailed for 32 years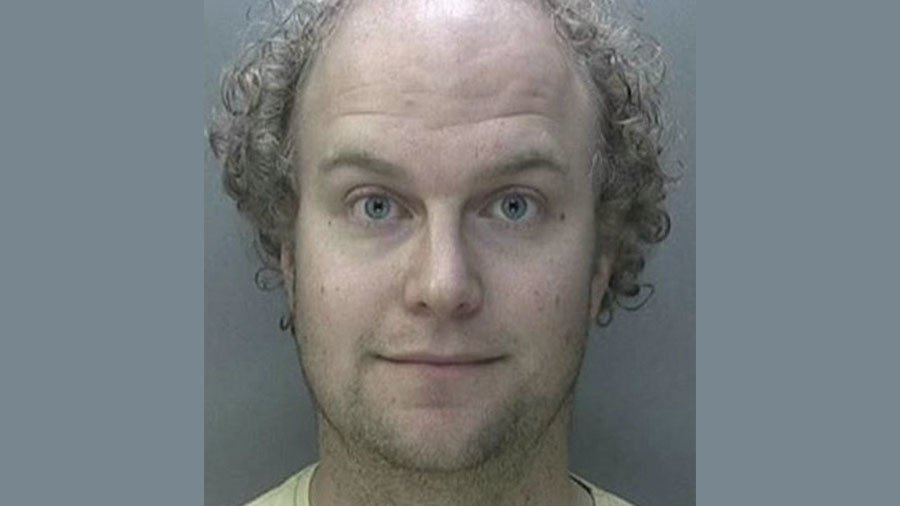 A "warped and sadistic" pedophile who blackmailed his victims into licking toilet seats and self-harming has been jailed for 32 years at Birmingham Crown Court.
Cambridge University graduate Matthew Falder admitted 137 offenses against 46 people, including blackmail, voyeurism, making indecent images of children and encouraging the rape of a child.
Falder was part of several 'virtual communities' of abusers on the dark web, where platforms and other 'hurtcore' websites share images of rape, torture, pedophilia and degradation, the Guardian reports.
The court heard how he targeted vulnerable people, often posing as a depressed female artist offering money for pictures. Once he got compromising material, he imposed on his victims to send further and increasingly depraved content or he would share the images with their family and friends.
One victim was coerced into filming herself licking a toilet seat and a used tampon, while another one was forced to eat his own feces and drink his urine.
In one post, Falder described what sort of acts he forced his victims into: "I have had a few push pins into themselves, sometimes to attach signs, and had one victim stand on them in bare feet."
Three of his victims are reported to have tried to take their lives after being abused.
Matt Sutton, senior investigating officer at the National Crime Agency (NCA), said after sentencing: "In more than 30 years of law enforcement I've never come across an offender whose sole motivation was to inflict such profound anguish and pain. Matthew Falder reveled in it."
The 29-year-old evaded detection for almost four years, but was eventually tracked down by the NCA thanks to a collaboration with the UK police, British intelligence agency GCHQ, US Homeland Security, the Australian federal police and Europol.
Scott Crabb, of US Homeland Security, said: "There's some closure to be had with a sentence like this.
"I've just never seen anything like this, where someone is willing to go to these lengths to torment people. It's testament to the NCA who stuck with it for all these years, to ultimately catch him."
If you like this story, share it with a friend!
You can share this story on social media: