13yo student sneaks rifle into Ohio school & fatally shoots himself in bathroom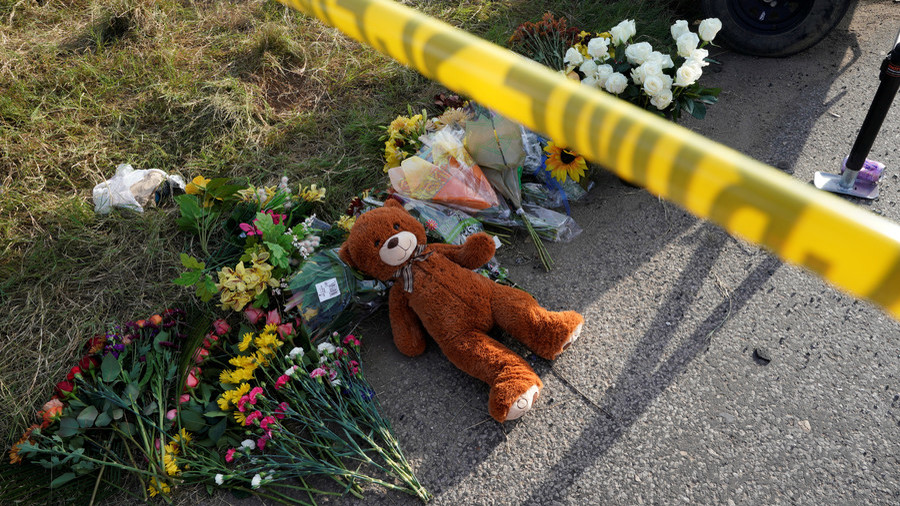 A 13-year-old student has died after shooting himself in the restroom of an Ohio middle school. The teen managed to take a large-caliber rifle unnoticed all the way to school just days after a horrific school shooting in Florida.
Seventh grade student Keith Simons died on Wednesday, the day after he had shot himself inside the bathroom of Jackson Memorial Middle School.

"I have a student who shot himself in the bathroom. He has a strong pulse but I need an ambulance," a person seeming to be a school official told the 911 operator right after the incident, according to a recording circulating in local media. The 13-year-old took the 22-caliber long rifle from his mother's house and smuggled it into school by concealing it beneath his clothes, according to police. The student took a school bus, but no one noticed the gun despite the boy having multiple conversations on the way.

"I think it's important to know that he was in contact with numerous people on his way to school. He did ride the school bus to school, and nobody noticed that he had anything with him," Jackson Township Police Chief Mark Brink told reporters. He added that the case is not being treated as a suicide so far and the police are waiting for the autopsy results.
Apart from the rifle, Simons had additional items in his backpack such as "bottle rockets" and batteries. However, nothing indicates that the student had a bomb, the police chief stressed. The police still have no clear picture of how the events unfolded before the boy came to school on Tuesday morning, according to Brink. The investigation is still ongoing with the officers trying to understand Simons' motives.

We have found nothing through social media that would indicate that there was a danger for us yesterday from Keith, from friends that we have talked to, as well as people at the school. Brink said
The incident comes less than a week after a 19-year-old former student opened fire at Marjory Stoneman Douglas High School in Parkland, Florida, killing 17 people and injuring over a dozen more. In the wake of that shooting an Ohio sheriff offered to organize conceal-and-carry classes for teachers hoping that it would prevent such tragedies in the future.
On Wednesday, President Donald Trump echoed the proposal during a 'listening session' at the White House, where some Florida survivors were present. Trump believes that teachers "adept at firearms" could quickly "end the attack," though the controversial proposal is still up for discussion.