Traditional tweetstorm after Trump says 'Moscow is laughing' at squabbling Americans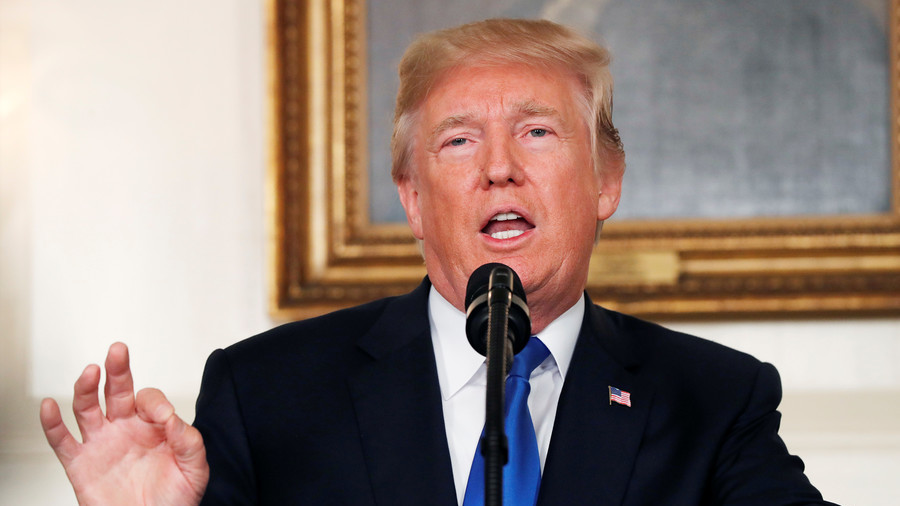 US President Donald Trump's recent tweets about perceived Russian collusion did not go over well with a number of netizens, who did not pull any punches when giving their take on the issue.
On Friday, FBI Special Counsel Robert Mueller indicted 13 Russian citizens and three Russian companies for interfering in the 2016 US presidential election. The indictment claims the accused adopted false online personas to push divisive messages and spread derogatory information about several 2016 presidential candidates, including both Trump and former Secretary of State Hillary Clinton.
"If it was the GOAL of Russia to create discord, disruption and chaos within the U.S. then, with all of the Committee Hearings, Investigations and Party hatred, they have succeeded beyond their wildest dreams. They are laughing their asses off in Moscow. Get smart America!" Trump tweeted Sunday.
READ MORE: Mueller's indictment of 13 Russians perfectly timed to be buried in media cycle
As it has now become something of a tradition, Trump's remarks sparked partisan chaos in the comments section.
Trump supporters rejoiced in the president's blunt force trauma tweetstorm, which articulated their resentment of the entire Russiagate scandal.
Think your friends would be interested? Share this story!
You can share this story on social media: