Mueller's indictment of 13 Russians perfectly timed to be buried in media cycle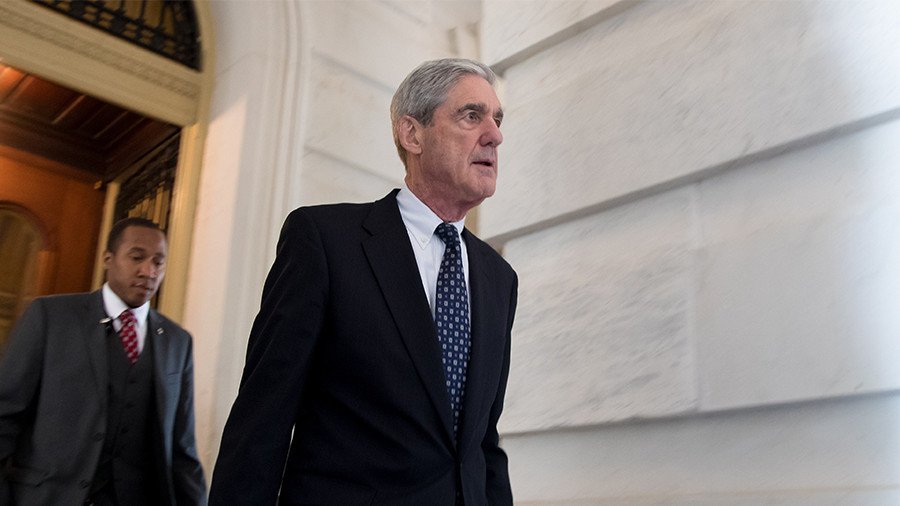 The latest not-so-smoking gun in the 'Mueller time' saga – the indictment of 13 Russian nationals suspected of interfering with American democracy – comes at a time when it is certain to get the least media coverage.
FBI Special Counsel Robert Mueller published the indictment on Friday evening – just two days after a high-profile school shooting in Florida. Both factors are likely to reduce the media coverage of the release, which apparently falls short of expectations of a smoking gun to take down the administration of Donald Trump, which many 'Russiagate' proponents have been hoping for.
"The fact that Mueller dumped these indictments out today proves that he is kind of hoping to go undercover – as far as is possible – to go undercover with political news like that," conservative radio host Dave Perkins told RT. "[Mueller] has indicted these Russians knowing that he will never actually have to bother to prosecute them. Which is why he indicted them for peculiar, almost not-named crimes, very low-level things."
"What has happened is Mueller is setting himself up, having tossed red meat to the base on the left: here is your Russians, here is your conspiracy, see, they have tried to affect the outcome of the election. And then he can fade back into the hedge."
The indictment targets Russian nationals allegedly involved in a campaign meant to sow discord in America through social media. The document does not mention the hack of the DNC server or the phishing attack on Hillary Clinton campaign chair John Podesta, which both resulted in leaks of sensitive emails. Nor does it indicate that any of the Russians colluded with the Trump campaign or any other individuals in the US. Nor does it claim that the persons indicted were acting on orders from the Russian government. The document says there was no evidence the alleged campaign had any impact whatsoever on the outcome of the election.
Friday afternoon is "a great time to release news if you want to bury the news," Just Foreign Policy Group director Robert Naiman said, though he doubts this was done intentionally. He added that the new development in the Russia probe is unlikely to tip public perception of it in a significant way. "People who want to put forward the Russia story – many of them will see this as vindication. They won't care really what the details are."
"This is an indictment. In the US system this means that a threshold has been met for taking a case to trial. It doesn't mean anything has been proved," he said.
The details of the indictment make it a shaky case for trial, media analyst Lionel pointed out, arguing that most of the things the 13 Russians are alleged to have done are not even a crime and had been done by others during the election campaign.
"They were apparently Russian nationals that didn't say, hey, we are Russian nationals" while conducting their election-related activities on social media, he told RT. "I have never seen an indictment so bereft of citation and case law… I would have loved to argue this one in a motion to dismiss."
If the indictment was properly covered by the US media, Americans would realize there was not much to it, independent journalist, author, and former Wall Street Journal correspondent Joe Lauria believes, but this is unlikely the way the story will be remembered.
"If these things did happen – they may be guilty of identity theft and certainly didn't register as foreign agents – but the idea that this had an impact on the election is farcical. And if it was seen that way in the United States, Trump would have nothing to worry about. But the corporate media is going to push this as the smoking gun."
The reporting, he predicted "will put more fuel on the fire to create more smoke that somehow Russia helped Trump steal this election from Hillary Clinton, which this indictment does not show in any way."
Think your friends would be interested? Share this story!
You can share this story on social media: