13 Russians indictment reveals odd 'meddling' efforts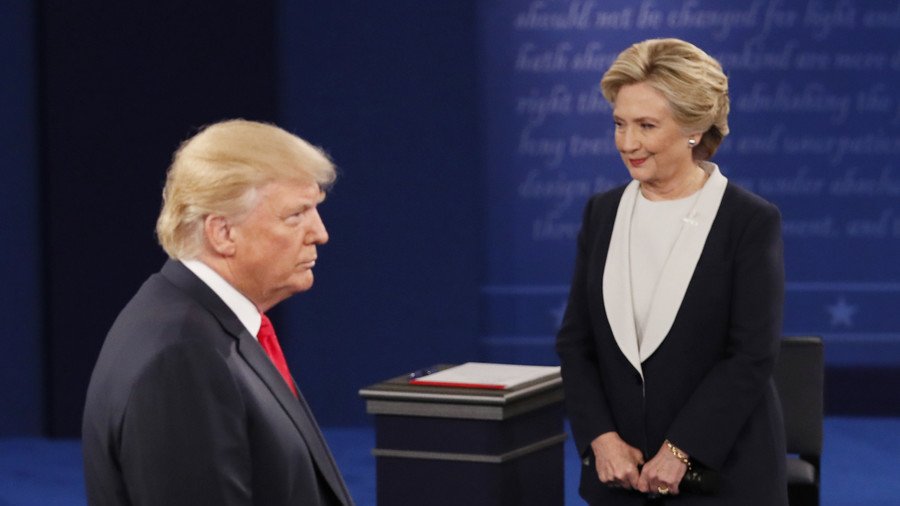 The indictment of 13 Russian nationals over alleged meddling in US elections describes methods allegedly used by the defendants. Some of them are truly strange, suggesting cartoon villainy rather than a master plot.
According to the indictment, the parties in question formulated a number of plans to support the campaign of President Donald Trump and disparage former Secretary of State Hillary Clinton. Their plans included political rallies and posing as grassroots groups. However, the examples provided in the document raise questions about how they could have ever been effective in swaying the election.
In a nutshell, the plan was to hold rallies for and against both Clinton and Trump and to promote social media groups focusing on political and social issues.
Bizarre birthday wishes
On May 29, 2016, the defendants arranged for an American to stand in front of the White House and hold a sign reading: "Happy 55th Birthday Dear Boss." The indictment claims this is related to the June 1 birthday of Russian oligarch Evgeny Prigozhin, who allegedly paid for the campaign.
Derogatory comments
According to the indictment, participants in the campaign posted "derogatory information" about a number of candidates, including Clinton and Senators Marco Rubio (R-Florida) and Ted Cruz (R-Texas). The indictment does not outline the actual content of the comments posted.
Used hashtags
Demonstrating evil genius, the defendants used a number of hashtags in their social media posts, such as #Trump2016 and #Hillary4Prison.


"Choose peace, vote Jill Stein"
The evil Russian masterminds allegedly encouraged minorities not to vote, using fake accounts like Woke Blacks and Blacktivist to say: "Choose peace and vote for Jill Stein."
On a Muslim account, they posted: "American Muslims are boycotting elections today, most of the American Muslim voters refuse to vote for Hillary Clinton because she wants to continue the war on Muslims in the middle east and voted yes for invading Iraq."
The accounts may have been fake, but what exactly isn't true about this?
Sad political rallies
The defendants organized a number of political rallies, posting about them on their social media accounts and asking other groups to promote them.
For the "Support Hillary, Save American Muslims" rally on July 9, 2016, in Washington DC, they allegedly got an American to hold a sign saying: "I think Sharia Law will be a powerful new direction of freedom." It was supposed to be attributed to Clinton. This was actually reported by the Daily Beast in September.
Two "March for Trump, Down with Hillary" rallies were also organized in July 2016. This was also reported by the Daily Beast.
Clinton in a cage
In one instance, defendants asked a US citizen to build a cage for someone to stand in dressed as Clinton in a prison uniform.
Presenting the indictment to reporters on Friday, Deputy Attorney General Rod Rosenstein acknowledged that none of these efforts actually affected the outcome of the election, and that there was nothing in the allegations to show that any Americans involved knew what was going on.
Think your friends would be interested? Share this story!
You can share this story on social media: