Banks unfairly deny mortgages to African-Americans and Latinos - report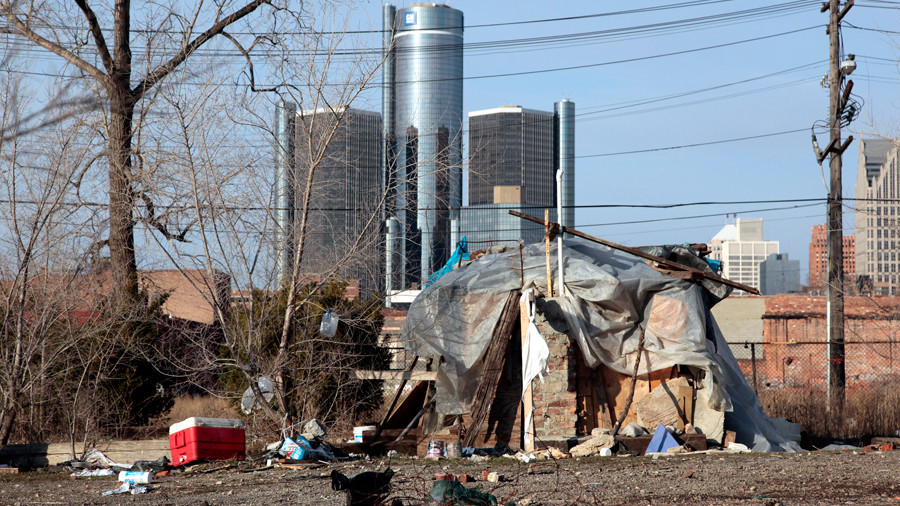 African-Americans and Latinos are being disproportionately denied mortgage loans from eight major banks in comparison with white Americans. The disparity points to a major racial bias in bank mortgage lending across the US.
Black mortgage applicants were rejected by lenders at significantly higher rates than white Americans in 48 cities, Latinos in 25, Asians in nine and Native Americans in three.
The racial disparity came to light in Home Mortgage Disclosure Act records analysed by the Center for Investigative Reporting.
In Philadelphia, whites received 10 times as many conventional mortgage loans than African-Americans or Hispanics across 2015 and 2016.
"I had a fair amount of savings and still had so much trouble just left and right," Rachelle Faroul told Reveal for the Center for Investigative Reporting. The 33-year-old African-American woman was refused a mortgage twice by lenders when she tried to buy a house in Philadelphia.
One of the worst offending banks was TD Bank, which turned down 54 percent of black homebuyers and 45 percent of Latino homebuyers, more than three times the industry averages, according to the data. TD released a statement, saying it "makes credit decisions based on each customer's credit profile, not on factors such as race or ethnicity."
Likewise, Ruoff Home Mortgage also displayed what appears to be strong bias in lending in favour of white Americans. The bank made 92 percent of its home loans to whites in 2015 and 2016. This was despite the bank's large market being Indianapolis, which has a large African-American population.
The records cover major cities, including Atlanta, Detroit, Philadelphia, St. Louis, and San Antonio.
In Washington DC, all four racial groups were significantly more likely to be denied a home loan than whites.
In Southern cities, African-Americans fared worst of all in their efforts to secure a home loan. Mobile, Alabama; Greenville, North Carolina; and Gainesville, Florida all rejected black mortgage applicants at far higher rates than whites.
In North Carolina, minorities had an overall denial rate of 11.5 percent, whereas whites had a 6.3 percent denial rate.
The year-long analysis covers home purchase lending in 2015 and 2016 and was independently reviewed by The Associated Press. The analysis controlled for factors including the size of the loan applicants wanted, income, and neighborhood.
The Fair Housing Act, which prohibits discrimination in mortgage lending on the basis of race or ethnicity, was passed 50 years ago.
Recent figures from the US Census Bureau reveal the median net worth for a white family is $132,000 but only $9,000 for African American families. Latino families are not much better off, with a median net worth of $12,000.
Like this story? Share it with a friend!