Black families have 10% net wealth of average white families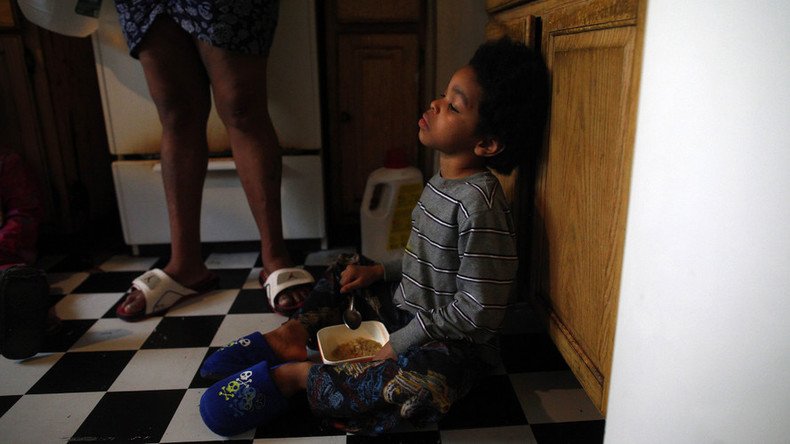 The median African-American household's net worth is just over $7,000, compared to white households with more than $111,000, according to a new study that concludes the gap is so wide, it would take black families over 200 years to catch up.
The study called "The Ever-Growing Gap," released by the Corporation for Enterprise Development and the Institute for Policy Studies on Tuesday, examined wealth accumulation over the past 30 years.
Wealth-building policies have favored white families over black families, the study found, including the GI bill and generous mortgage rates after WWII that disproportionately helped white families achieve wealth at a time of nationwide segregation.
The federal government spent more on schooling for veterans than on the Marshall Plan, which helped rebuild Europe's economy.
"Along with funding higher education on that massive scale, the GI bill also financed 40 percent of the mortgages in 1946 and 1947," stated the report, explaining the economic boom of the 1950s for so many white Americans.
The study said the Civil Rights Movement of the 1950s and 1960s challenged segregation, which contributed to some progress for African-Americans in the last 30 years.
According to US Census Bureau data, in 2013, 83.4 percent of African-Americans received a high school diploma, or its equivalent, up from 25.6 percent in 1964. Graduation rates for African-Americans in 1968 were 38 percent of the white rate, whereas today it is more than 60 percent.
When poverty was examined, it showed a decline from nearly 42 percent for African-Americans in 1966 to about 27 percent in 2012.
Despite those gains, the study found African-Americans made almost no gains in income, and "do not even earn 60 percent of what white Americans earn, and this gap has barely moved in more than 40 years."
Over the past three decades, the average wealth of white families has grown by 84 percent, which is a staggering three times as fast as the rate for African-American families, and 1.2 times the growth rate for Latino families, according to the study.
Discriminatory housing policies and market practices have resulted in home ownership among only 41 percent of black families and 45 percent of Latino families, compared to 71 percent of white families. Home ownership is one of the greatest sources of Americans' wealth.
Looking towards America's future economic security, researchers see a looming problem unless public policy intervenes.
"By the middle of the 21st century, the United States will be a majority minority nation. If we hope to ensure a strong middle class, historically the backbone of the national economy, then the financial health of households of color will become even more urgent than it is today," stated the study.
The group's report comes with recommendations, which include identifying policies that perpetuate wealth division, fixing tax policies to ensure that families of color build wealth and closing federal estate tax loopholes and creating an annual net worth tax on high-wealth individuals.
You can share this story on social media: