Federal money for clean coal spent on alcohol, limousines & spas
Published time: 14 Feb, 2018 21:28
Edited time: 15 Feb, 2018 18:19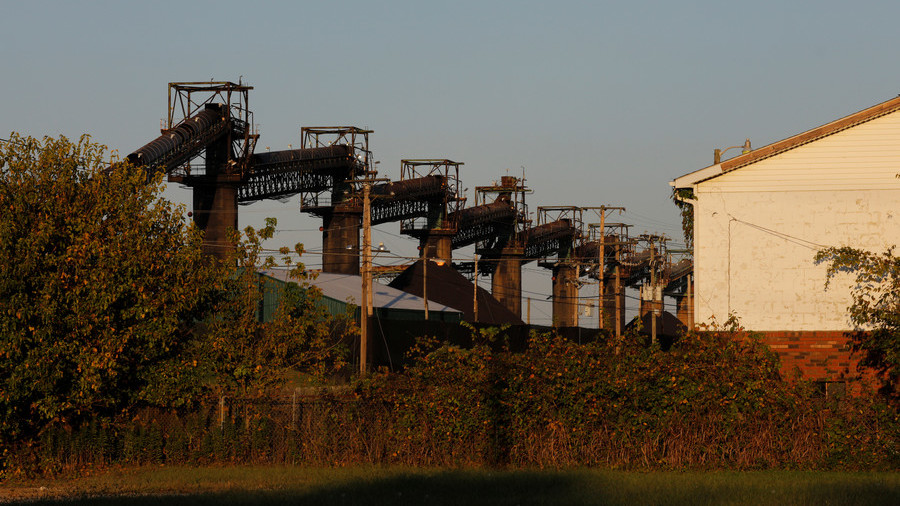 Millions of dollars intended for a clean power initiative were spent on alcohol, spas, jets and lobbying, an audit shows. The perks clearly did not help much, as the project's company has since filed for bankruptcy.
Under former President Barack Obama's administration, the Department of Energy awarded a $1.7 cooperation agreement to Summit Texas Clean Energy, which was supposed to develop technology for a carbon capture and storage project. The department covered $450 million of the costs, which is now being questioned.
The project incurred $2.5 million in expenditures that were potentially "unallowable," in addition to over $1.2 million in lobbying costs and $1.3 million in "questionable" travel-related expenses, according to a report released Tuesday.
There were $650,000 in charges for a spa service, alcohol, first-class travel, limousine services, receipts in foreign currency and business meals that were prohibited or were not fully substantiated.
If that wasn't luxurious enough, a further $325,000 was approved for catering and banquet room rental expenses, catering on a private jet, and travel expenses to attend a charity event. Because nothing helps 'clean coal' like canapes on a private jet, right?
In other cases, labour and subcontractor costs were claimed with invoices that did not match the work or provide evidence of payment. Almost $10.8 million in labour charges for Summit employees were submitted without adequate documentation. Of this, $7 million, went to just seven executives who held positions in multiple Summit entities.
One of these executives served at the same time as the chief financial officer for the project, its holding company, one of its parent companies and the parent company's overseas affiliate. Because the documentation wasn't properly completed, the company was unable to determine whether the labour was undertaken for the Texas Clean Energy Project.
In order for professional services to be allowable, federal regulations require that invoices detail the nature of services and time expended.
Perhaps stating the obvious, "Fossil Energy had not always exercised sound project and financial management practices", the memo concludes.
The Department of Energy stopped funding the project in June 2016 and Summit Texas Clean Energy filed for bankruptcy in October 2017.

Think your friends would be interested? Share this story!