'Federal fumbles': Senator blasts wasteful government spending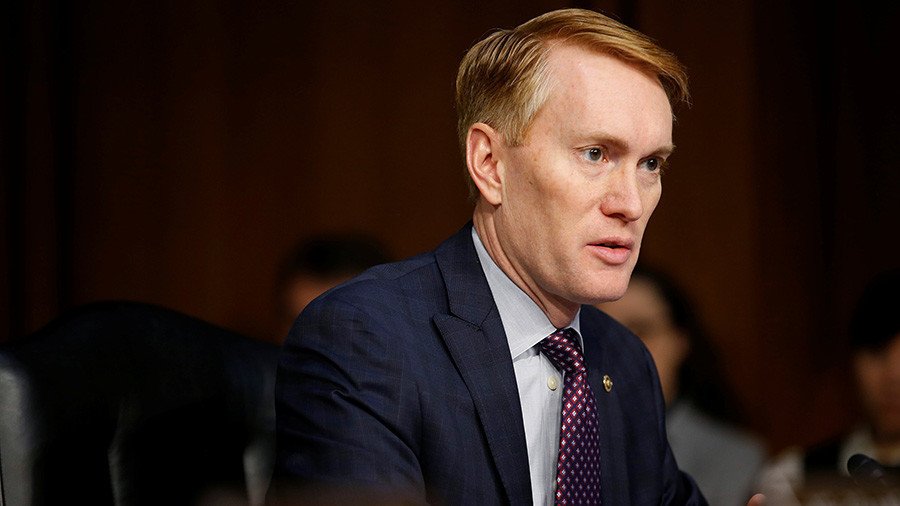 Wasteful government programs, from dogs performing Shakespeare to fighter jets bankrupting the Pentagon, found themselves the target of a scathing report by one US senator. The third annual edition followed the theme of American football.
Titled "Federal Fumbles: 100 ways the government dropped the ball," the report lists $473.6 billion in wasteful federal spending and includes 100 illustrations. It was released Monday by Senator James Lankford (R-Oklahoma).
The report divided its wide range of subjects into four categories: wasteful spending, lack of oversight, the need for structural changes, and wasted effort.
"This book is designed to be a reminder that we still have an issue with debt and deficit in America," Lankford told the Senate media gallery. "If we're going to manage our economy and spending better, there are specific ways to do it."
One of the examples of wasteful spending was an adaptation of a Shakespeare play featuring animal actors. Titled 'Doggie Hamlet,' the New Hampshire performance was funded by $30,000 from the National Endowment for the Arts. The play apparently did not live up to expectations.
"The adaptation does not include any actual lines from Hamlet, is conducted outdoors in a 30-by-50-foot field in New Hampshire, and is mostly humans yelling or running toward confused sheep and dogs," the report says.
Another section complained that the National Science Foundation "provided six grants totaling $2.6 million to study how stickleback adapts to different environments." The stickleback is a family of fish related to pipefish and seahorses.
The report earned high praise from the White Coat Waste Project, a taxpayer watchdog focused on exposing and ending federal spending on wasteful and cruel animal experiments.
"Sen. Lankford's Federal Fumbles report is an essential playbook for ending reckless spending and increasing government's accountability to taxpayers who are being unwittingly forced to pay countless billions for wasteful projects including mouse fight clubs, breeding narcoleptic Dobermans and getting monkeys hooked on nicotine," said the project's founder and president, Anthony Bellotti.
Lankford also took aim at a Department of Transportation program that gave more than $1 billion to expand the San Diego, California trolley line by 10 miles. That money "could have paid for a 100- to 250-mile-long four-lane highway," the report claims.
The report gives multiple examples of wasteful spending by the Pentagon. In the section titled "Dude, where's my truck?" Lankford cited the Department of Defense report that revealed "the department is unable to track down more than $1 billion in equipment purchased for Iraqi security forces" from 2015-16. The report says the Pentagon "did not have accurate, up-to-date records on the quantity and location" of the military equipment.
In 2015, Iraq admitted that Islamic State (IS, formerly ISIS/ISIL) jihadists captured huge caches of US-made weapons, including thousands of Humvees, from Iraqi forces retreating from Mosul. The spoils of war were then been used by IS to gain ground in Iraq and Syria.
Lankford also accused the military of wasting money on the newest fighter jet intended for all three service branches. "Delays and poor planning have caused the F-35 Joint Strike Fighter to be years late and at a cost of $400 billion, with the most recent delay potentially costing $1.7 billion," the report says.
The Government Accountability Office (GAO) released a report in October, stating that the DoD's F-35 Joint Program Office (JPO) is "facing sustainment challenges that are affecting warfighter readiness." The review said the Pentagon's ability to repair F-35 parts at military depots was six years behind schedule, resulting in an average repair time of 172 days, twice the program's objective.
Lankford cited transportation, defense and disaster relief as "essential things" the US government needs to spend money on.
You can share this story on social media: