Trump back to slamming Middle East wars as he pushes infrastructure spending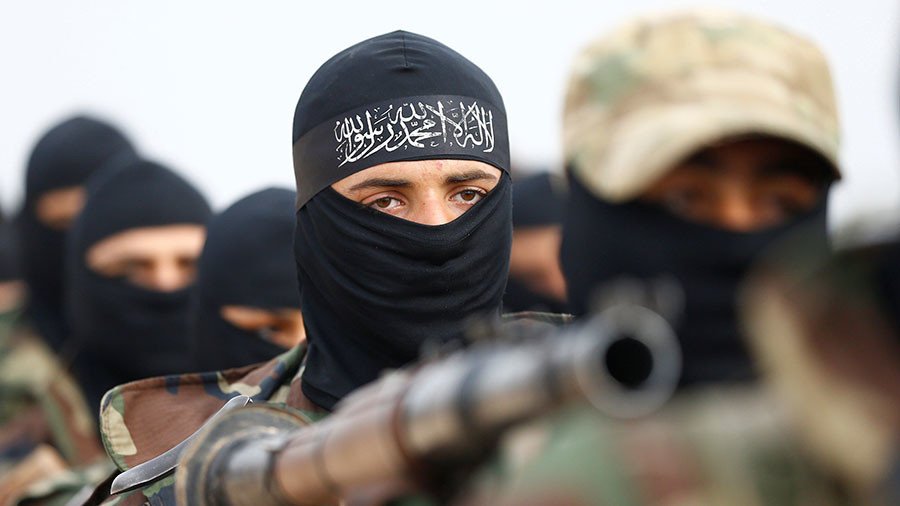 US President Donald Trump has revived the anti-war rhetoric of his election campaign days. Promising to boost infrastructure investment, he bashed the "stupidity" of spending $7 trillion on Middle East conflicts.
"This will be a big week for infrastructure," Trump tweeted on Monday morning. "After so stupidly spending $7 trillion in the Middle East, it is now time to start investing in OUR Country!"
This will be a big week for Infrastructure. After so stupidly spending $7 trillion in the Middle East, it is now time to start investing in OUR Country!

— Donald J. Trump (@realDonaldTrump) February 12, 2018
Trump did not explain where he got the figure of $7 trillion from, or what data it was based on.
The Washington Post claimed the US had spent $1.8 trillion on the wars in Iraq and Afghanistan, although that estimate doubles to $3.6 trillion once indirect costs are factored in, according to a September 2016 Brown University study.
While Afghanistan is in Central Asia, US politicians typically refer to it as the Middle East.
Professors from Harvard Kennedy estimated in a 2013 working paper that the two wars would ultimately cost $4 trillion to $6 trillion.
US taxpayers also pay a fortune in military aid to Israel – delivered in the form of arms made by US firms. In 2016 Washington pledged another $38 billion in such aid over the next 10 years.
Unveiling the White House budget proposal on Monday, Trump earmarked $1.5 trillion for infrastructure out of a $4.4 trillion budget.
He called it "a roadmap for the Congress to draft and pass the most comprehensive infrastructure bill in our Nation's history."
Trump also asked for $686 billion in defense spending as part of a total $716 billion national security request. That included $617 billion in base budget expenditure and $69 billion in wartime spending.
Defense Secretary James Mattis said the two-year funding plan would take the military "back to a position of primacy."
Before his election in 2016, Trump repeatedly spoke out against the cost of the US wars in Iraq and Afghanistan – although he also accused his predecessor Barack Obama of failing to act to nip in the bud such groups as the Islamic State (IS, formerly ISIS/ISIL).
Last year, however, he surrendered to demands from Mattis and top commanders in Afghanistan to boost troop numbers there by 4,000. That was in a bid to turn the tide against a resurgent Taliban, which now controls around half the country, 16 years after former president George W. Bush ordered the invasion of Afghanistan in retaliation for the 9/11 attacks.
The proposal, to be debated on Capitol Hill, will also provide "for a robust and rebuilt national defense," White House budget office chief Mick Mulvaney said in a statement on Sunday night.
Last month the Department of Defense began – unannounced – to withdraw troops from Iraq and re-deploy them to Afghanistan. On Sunday, Pakistani Prime Minister Shahid Khaqan Abbasi's national security adviser told Britain's Daily Telegraph that plan would only lead to the "prolonged agony" of a "perpetual war."
"The new administration has opted for the old failed recipe, a recipe that has been tried for the past 16 years," Nasir Khan Janjua said.
"It is about winning the war, not finding a way to end it," he said. "The Pakistani recipe is reconciliation and a negotiated settlement."
The Pentagon has also doubled down on support for the so-called Syrian Democratic Forces (SDF), despite Trump's promise to NATO-ally Turkey's President Recep Tayyip Erdogan to suspend aid for the militias.
The SDF is dominated by the Kurdish separatist People's Protection Units (YPG), whose parent organization, the Democratic Union Party (PYD) is the sister-party of Turkey's banned Kurdistan Workers' Party (PKK), listed as a terrorist organization in the US and across the EU.
Think your friends would be interested? Share this story!
You can share this story on social media: