How long will you be in Iraq & Afghanistan? Erdogan rebuffs US call to limit Afrin operation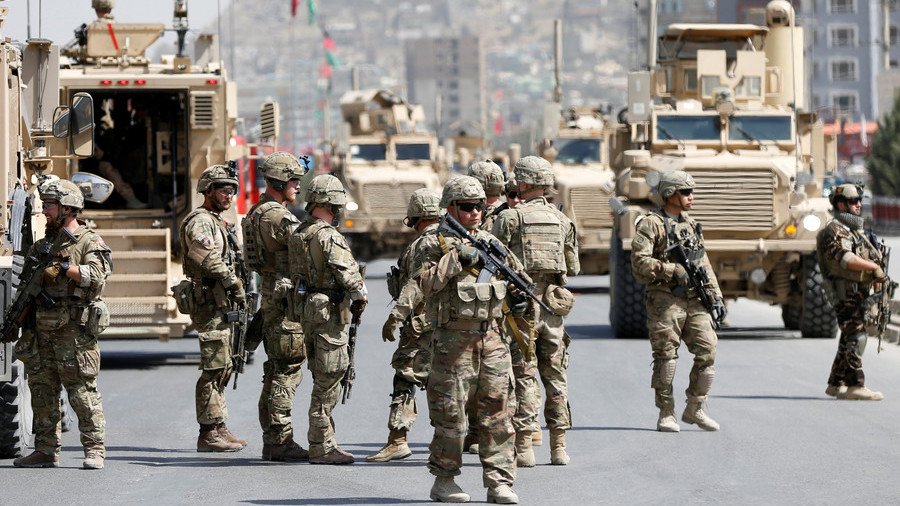 Turkish President Recep Tayyip Erdogan has criticized the US call to limit the time and scope of his nation's operation in Afrin, Syria, pointing to Washington's decades-long military presence in other countries.
The US asked Ankara on Sunday to "ensure that its military operations remain limited in scope and duration."
"The Afrin operation will end when it reaches its goal like the Euphrates Shield did," Erdogan said while addressing an awards ceremony in Ankara on Monday.
"The US says it 'should not last for too long.' And I'm asking the US, how long have you been in Afghanistan, when will it end? You came in Iraq before we came to power. Has the time duration ended in Iraq? You are still there," Erdogan said.
Turkey does not have any plans to take over "the territories of another country" and will eventually leave Syrian soil, he stressed. The operation is not targeting the Kurdish population, but solely terrorists, according to the Turkish leader.
"It is very clear that we do not have any problem with our Kurdish citizens; it is also not a matter of a Kurdish corridor," he stated. "The main purpose of this operation is to contribute to the safety of life and property of Syrian people as well as the territorial integrity of Syria along with Turkey's national security."
Turkey's Operation 'Olive Branch' in the Syrian region of Afrin – controlled by Kurdish militias which Ankara believes to be terrorists – kicked off on Saturday. The military action began with massive airstrikes, and was followed by a land offensive.
Turkish PM Binali Yildirim told journalists on Sunday that the operation aims to create a 30-kilometer "secure zone" within Syrian territory. The Syrian government calls the campaign an aggression, while Moscow has urged Turkey to show restraint and respect for Syria's territorial integrity.
You can share this story on social media: