Gay US Olympic skier jibes VP Pence over LGBTQ stance, has 'no inclination' to meet him (VIDEO)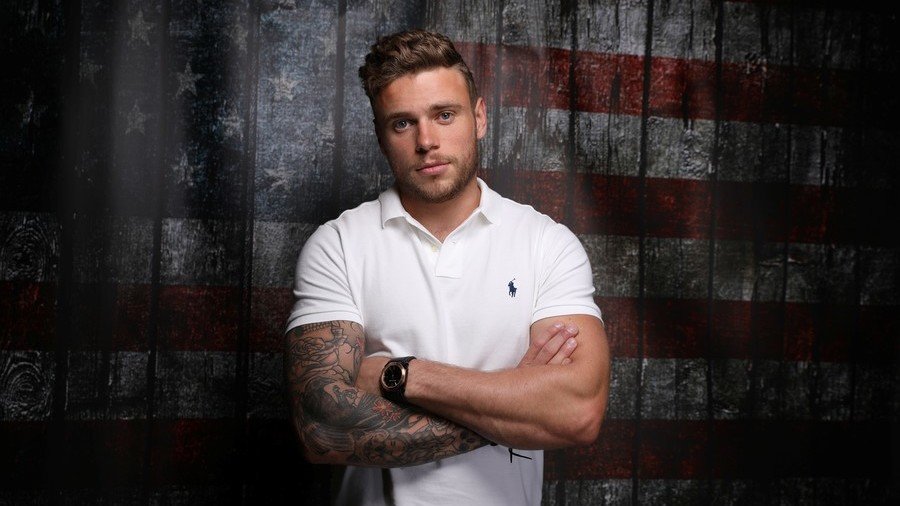 An openly gay US skier, who threw shade at Mike Pence for his lack of support for the LGBTQ community, said any meeting with the vice president at the PyeongChang Winter Olympics would be a "distraction."
Gus Kenworthy, one of the first openly gay US athletes to qualify for the Winter Olympics, indicated to reporters on Saturday that he isn't keen on the idea of bumping into Mike Pence, who is leading the US delegation in South Korea.
"I don't think that I have any inclination towards a meeting," Kenworthy said. "I think that would be a much bigger distraction. For me right now, I'm just focussing on competing but I'm very excited to be here representing the US and the LGBT community."
Kenworthy's statement comes after he posted a picture alongside American figure skater Adam Rippon at the opening of the PyeongChang Olympic Winter Games, captioned: "Eat your heart out, Pence."
The duo are both LGBTQ activists as well as Olympic athletes. The post was a thinly veiled hint at Pence's past stance on members of the gay community.
Pence has been accused of being anti-gay, having signed the Religious Freedom Restoration Act, which activists warned could allow businesses in Indiana to decline services to gay people on the basis of religion.Pence tweeted to Rippon last week, declaring any reports that he at one time supported gay conversion therapy are "fake news."
.@Adaripp I want you to know we are FOR YOU. Don't let fake news distract you. I am proud of you and ALL OF OUR GREAT athletes and my only hope for you and all of #TeamUSA is to bring home the gold. Go get 'em!

— Vice President Mike Pence (@VP) February 8, 2018
In 2009 Pence also voted against the Hate Crimes Prevention Act. He later said the act could infringe on freedom of speech and lead to religious leaders being unable to give their views on homosexuality, reported the New York Times.
Kenworthy, who is hoping to add to his silver medal for freestyle skiing at the Sochi Winter Olympics, also spoke to reporters about how coming out has helped become a leader.
"I think I have always been someone that has had to compartmentalize my life because I was in the closet and I always had a fear of outing myself. I always had so much going on in my mind that I couldn't share it with anyone, so I actually feel, now that I'm out, I have less to compartmentalize," he said.
"I've made it very clear who I am and I have taken a step into a sort of leadership role for the LGBT community because there isn't a tonne of representation at the Games."
Like this story? Share it with a friend!
You can share this story on social media: