Rocky Mountain high: Aspen marijuana sales outpace alcohol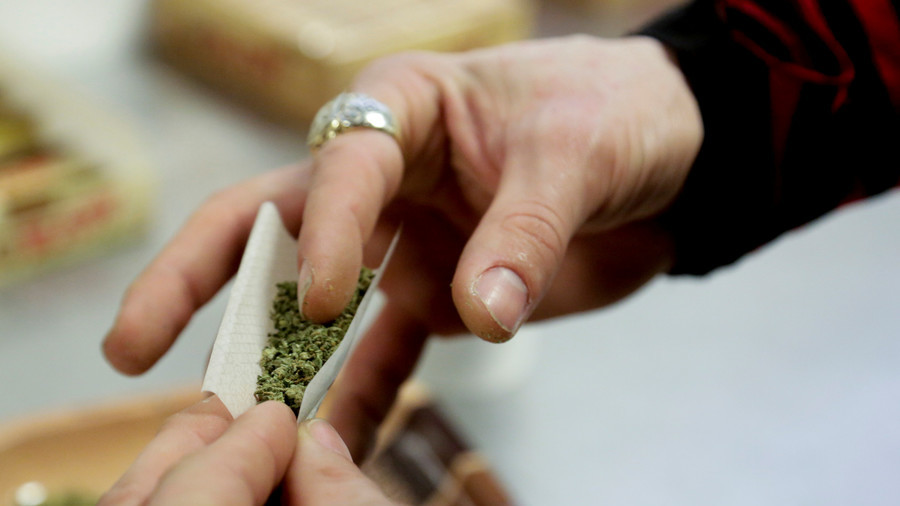 Legal distributors of cannabis in Aspen earned $11.3 million in revenue in 2017 compared with $10.5 million for liquor stores. It is the first time marijuana sales outperformed liquor for the year in the Colorado town.
The latest marijuana figures showed a whopping 16 percent increase over 2016, which registered just $9.7 million in sales, according to The Aspen Times, quoting the city's finance department.
By comparison, Aspen's total haul from the Food & Drug industry amounted to $56.1 million in 2017, just a 1 percent change from 2016; the restaurant and bar sector, meanwhile, pulled in $129.7 million, a 3 percent change.
Colorado voted for legalizing recreational marijuana in 2012, with sales starting in 2014.
Aspen, a popular skiing destination, is home to six pot shops and five liquor stores. The two industries taken together account for 3 percent of Aspen's total retail sales for 2017.
To demonstrate the surging popularity of the resort town's favorite weed, out of 12 retail sectors, the marijuana industry clocked in the highest rate of growth last year. At the same time, liquor store sales were flat between 2016 and 2017, according to the city's finance department in its year-end sales tax report for 2017.
"I think it's meaningful for a couple of reasons,"said Matt Kind, a Boulder entrepreneur and host of the CannaInsider podcast. "One in particular is when people are visiting Aspen and adjusting to a high altitude, some don't drink for that first couple of days. And I think people are looking for something different from alcohol, which is essentially poison, and marijuana is botanical."
Kevin Dunkelberg and Fritz Mawickie, employees at Carl's Wine Cellar in downtown Aspen, provided mixed responses to the newly released alcohol and marijuana statistics. "People have always like both," Dunkelberg said.
In some ways, Aspen, a year-round tourist destination, can be seen as a microcosm for understanding the significant impact marijuana is having on the alcohol industry.
A study put out by Georgia State University last year showed a 15 percent decrease in liquor sales in states that gave the green light to medical marijuana sales. The paper examines statistics in a 10-year period from 2006 to 2015.
"Our findings clearly show that these two substances act as strong substitutes in the marketplace," Georgia State economics professor Alberto Chong said in a statement. "This implies that rather than exacerbating the consequences of alcohol consumption — such as an increase in addiction, car accidents or disease risk — legalizing cannabis may temper them."
You can share this story on social media: