Vermont to become 1st state to legalize marijuana via legislature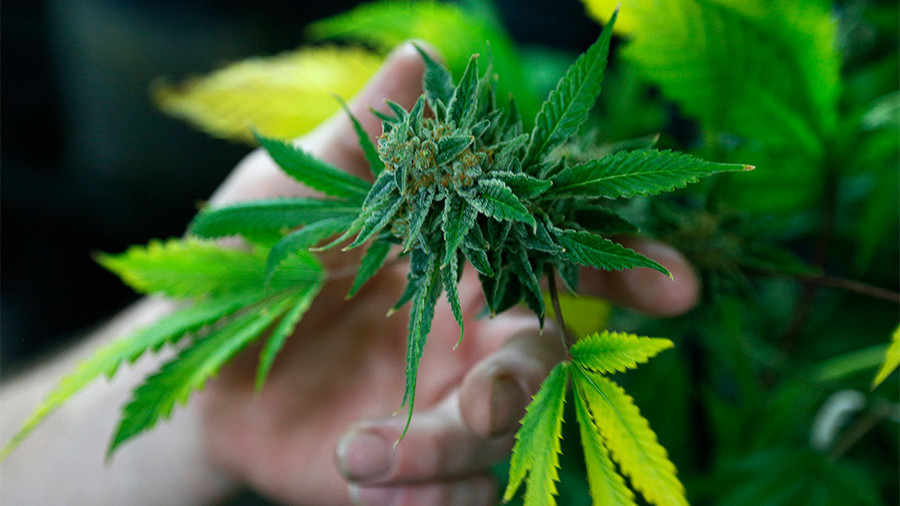 Vermont is about to become the first state to legalize recreational marijuana without a voter ballot initiative. The bill comes as a US senator takes on US Attorney General Jeff Sessions for reversing federal enforcement policy.
On Wednesday, the Democratic-controlled Vermont Senate passed a bill to legalize recreational marijuana use, making it the first state in the nation to do so strictly through the legislative process, rather than via direct democracy in the form of a ballot initiative.
The bill, which is expected to be signed into law by Governor Phil Scott, a Republican, would permit those aged 21 and over to possess up to one ounce of marijuana, two adult plants and four immature plants beginning July 1. Retail sales of the drug will have to be approved by a commission that was created in 2017 to study how to tax and regulate cannabis.
The new law would put Vermont at odds with US Attorney General Sessions, who last week rescinded the Cole Memorandum rule set forth by President Barack Obama, which eased enforcement of federal marijuana laws in states that opted to regulate marijuana outside the confines of federal prohibition.
In retaliation for Sessions' decision, US Senator Cory Gardner (R-Colorado) said he would hold up US Department of Justice nominations until Sessions reverts back to the Obama-era policy. Gardner met with Sessions on Wednesday to further discuss the controversial move.
"There was no breakthrough yet," Gardner said of his meeting with Sessions, according to NPR. "But I hope there will be."
"I have not changed my decision to hold these nominations until we have a commitment that lives up to what I believe was given to me prior to the confirmation."
READ MORE: Dems to Sessions: 'You can pry legal pot from our warm, interesting to look at hands'
Also on Wednesday, a study released by New Frontier Data, which analyses data on the cannabis industry, forecast if marijuana was fully legal in all 50 states, it would create at least $131.8 billion in combined federal tax revenue between 2017 and 2025.
The study also reveals that 782,000 additional jobs would be created nationwide if marijuana were legalized today.
You can share this story on social media: