Dems to Sessions: 'You can pry legal pot from our warm, interesting to look at hands'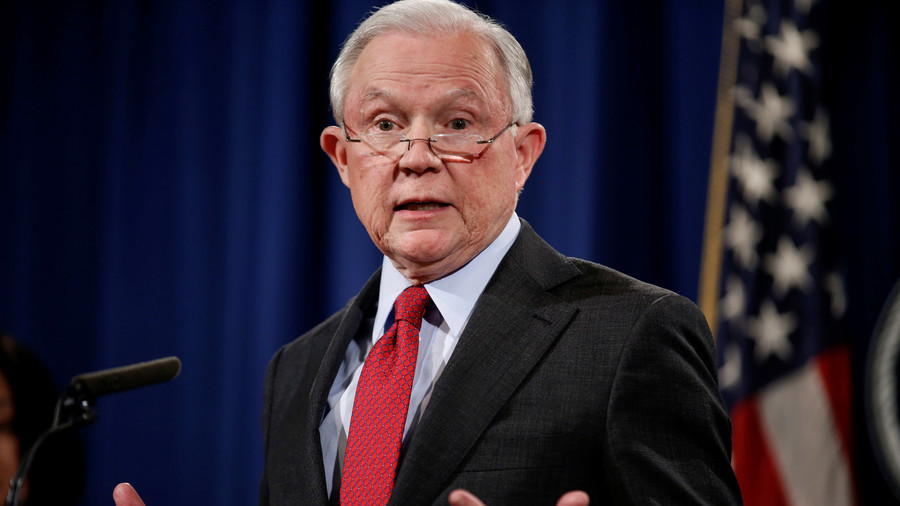 Colorado Democrats have issued a warning to Jeff Sessions following the US Attorney General's order to undo regulations allowing the recreational use of marijuana.
Drawing from an infamous speech given by the actor and former NRA president Charlton Heston, Democrats from the state senate took to Twitter to give their response to the move.
Heston made the remarks during an NRA event prior to the US presidential election in 2000. Holding a rifle above his head, the 'Ben-Hur' star declared that Democratic candidate Al Gore could pry his Second Amendment rights from his "cold, dead hands." It is seen as a seminal moment for conservative Americans – and such is the reaction to Colorado Senate Democrats tweet, the phrase could prove similarly profound for marijuana-loving Americans too.
The Democrats did not stop there, following up with a series of tweets in which they pointed out the amount of revenue generated arising out of the legalization of marijuana. They then called on Sessions to investigate corruption and white collar crime in Washington, DC. "If only there was some way we could mellow him out," the tweet read.
Others were quick to point out that Sessions' efforts would be better served tackling the opioid crisis ravaging the US.
You can share this story on social media: