Naked passenger wreaks havoc on US flight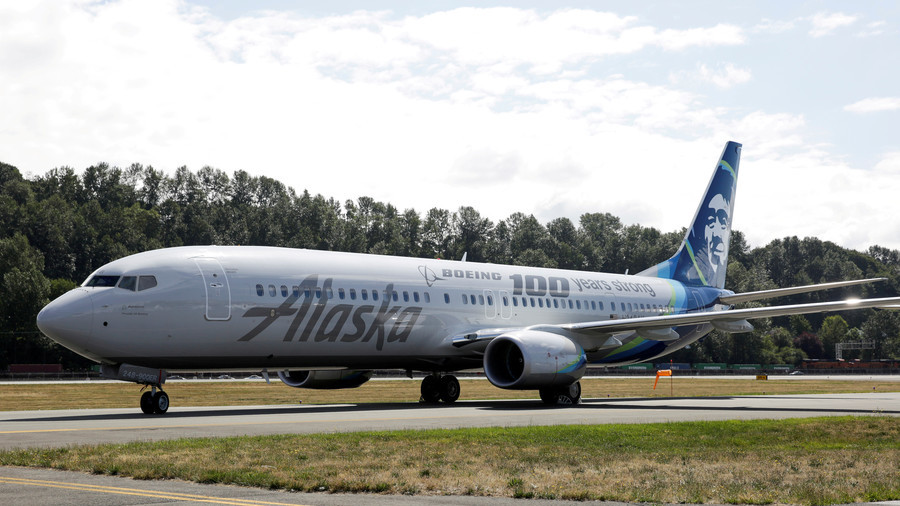 An Alaska Airlines flight from Anchorage to Seattle was forced to turn back due to a naked passenger on board the plane who refused to comply with crew instructions.
The overnight Boeing 737 flight from Anchorage to Seattle was rerouted on Wednesday with 178 passengers on board after one of the travellers locked himself in a bathroom and took his clothes off.
Flight attendants forced their way into the bathroom and discovered the naked passenger at about 3am local time. At this point, the pilot decided to turn back to Anchorage where airport police came onboard to remove the passenger.
Fellow passenger Kate Danyluk told the Associated Press that she knew something was wrong because flight attendants kept going back and forth in the aisles wearing rubber gloves.
Once they returned to the flight's airport of origin,Ted Stevens International Airport, passengers were told to disembark the plane and had to wait three and a half hours before their next opportunity to fly to Seattle.
"There was a subject on the aircraft that had barricaded or locked himself in the bathroom, the lavatory," Airport Police and Fire Sgt. Darcey Perry told KTVA. "Flight attendants did find that the subject was naked."
Alaska Airlines spokesman Tim Thompson confirmed that "while no emergency was declared" the decision to turn Flight 146 around was made due to "a passenger not following flight attendants' instructions."
READ MORE: Fly the fecal skies: United flight to China stops in Alaska after traveler smears 'feces everywhere'
"Flight 146 arrived at Anchorage International around 2:45 a.m. and was met by law enforcement officers at the gate. The passenger was escorted off the flight by officers," said Thompson to RT.com.
No charges have been filed against the passenger, according to a spokeswoman for US Attorney for Alaska Bryan Schroder.
You can share this story on social media: