Vietnam airline under intense fire for mid-air lingerie show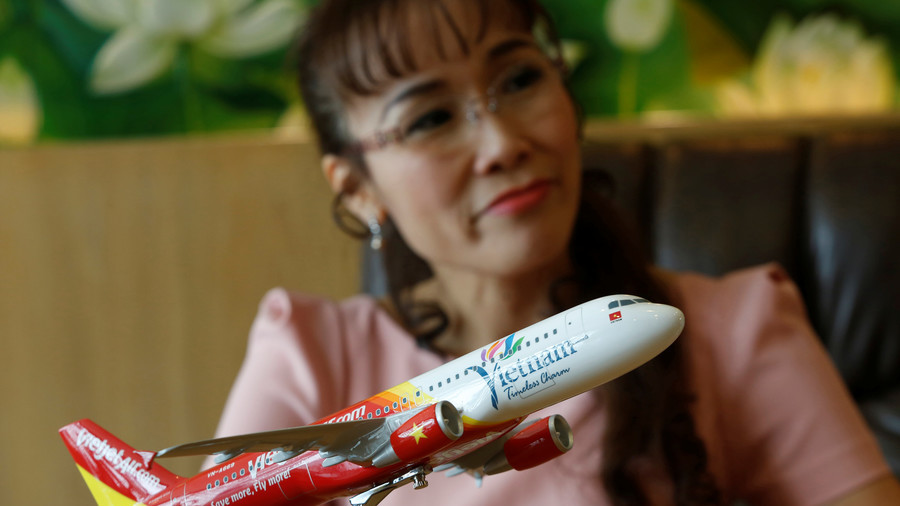 Vietnam's budget airline has been fined by the country's aviation authority, after they put on a mid-air lingerie show while carrying home the national under-23 football squad.
VietJet chartered a special flight to carry the team home from the under-23 Asian Football Championship final in China on Sunday as part of a "hero's welcome," despite the squad narrowly losing to Uzbekistan.
VietJet is notorious for their scantily-clad flight staff who often saunter the aisles in bikinis during flights and represent the airline in raunchy calendars and marketing campaigns.
However, the risqué display for the team – and waiting media – has been deemed a step too far for many netizens, who took to social media to lambaste the airline for the "cheap pr stunt" and called on people to boycott the airline.
A lengthy Facebook post by user Nguyen Quang to the company's CEO has received more than 76,000 likes and 46,000 shares. "Do you want to rename Vietjet 'Vietjerk', or 'Vietsex'?" Quang wrote.
READ MORE: Bikini-clad cabin crew ditched for flights to Muslim country
The Civil Aviation Authority of Vietnam (CAAV) fined Vietjet 40 million dong ($1,761) and the plane's chief stewardess a further 4 million dong on Tuesday for jeopardizing the safety of the flight.
"Despite the fact the Vietjet event didn't jeopardise the safety of the flight, it could still have posed a safety risk," CAAV said in a statement, Reuters reports.
Vietnam's first female billionaire and chief executive of VietJet apologized for the "improvised performance" on the airline's official Facebook page Sunday.

"This was an improvised performance by the logistics team that was not part of the company's programme," Nguyen Thi Phuong Thao wrote in the now deleted statement.
You can share this story on social media: