'Humiliated' Instagram star booted off American Airlines flight (VIDEOS)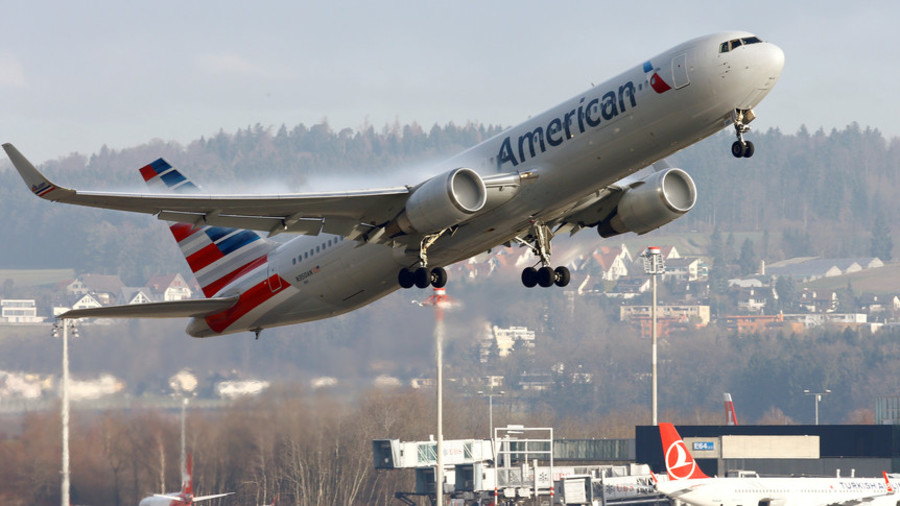 Police removed Instagram fitness model Jen Selter from a New York-bound American Airlines flight over the weekend, after she got into a heated argument with a flight attendant.
The 24 year old posted several clips of the encounter, filmed by her sister, on Twitter which showed the aftermath of an argument between Selter and a male flight attendant.
Selter, who has 11.7 million Instagram followers, says the delayed flight had been sitting on the tarmac for more than two hours on Saturday night, when she got up to stretch and put her jacket away.
READ MORE: 400yo viola left looking like 'car ran over it' following Alitalia flight (PHOTOS)
Selter says a flight attendant yelled at her to sit down so they could take off, but when she told him to "relax" because the two people sitting next to her were in the bathroom, he asked her if she wanted to be kicked off the plane. She jokingly replied "yes."
The attendant, however, contacted the pilot who called police to escort Selter off the flight.
"It was humiliating. They made me feel like a terrible person, and I did nothing wrong," Selter told the New York Post.
READ MORE: Fly the fecal skies: United flight to China stops in Alaska after traveler smears 'feces everywhere'
In a second video an airport security officer can be heard telling Selter: "American Airlines calls the shots. They don't want you to fly on their plane today."
"All of a sudden five cops came up," said Selter. "I was literally getting attacked."
As well as Selter and her sister, a male passenger who was sitting in front of them and who can be heard accusing the flight attendant of harassment was also booted off the plane. A fourth passenger then chose to disembark in response to how the group was treated.
READ MORE: LA-Tokyo flight turns back after 'unauthorized' passenger discovered
A representative for the airline told RT.com that they tried to accommodate Selter:
"Ms. Selter was asked to leave the aircraft after a disagreement occurred last night at Miami International Airport (MIA)," they said. "American offered her hotel accommodations and transportation, which she declined."
If you like this story, share it with a friend!
You can share this story on social media: