American Airlines rejects bid from Qatar Airways to buy stake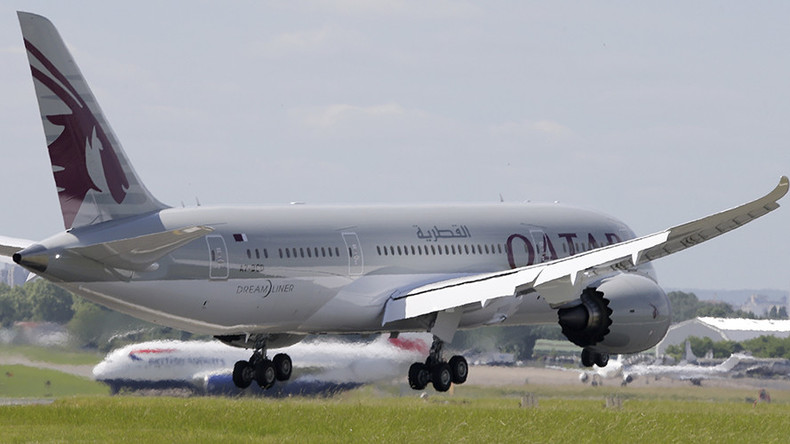 The CEO of American Airlines said the company is not "particularly excited" about an offer by Qatar Airways to buy up to 10 percent of the US carrier.
"It makes no sense," Doug Parker told CNBC.
"I found it confusing. I was a little bewildered. Why an airline we are aggressively fighting would want to take a stake makes no sense," added the company head.
Since 2015, American, Delta, and United have complained about unfair competition from three Middle East-based competitors — Emirates, Etihad, and Qatar Airways. The American airlines are against the expansion of their Arab rivals into the US, blaming them for keeping prices artificially low because their governments are subsidizing them.
According to Parker, the offer from Qatar Airways probably meant the attitude toward the carrier would change if it owned something American.
"If that is their motivation, it is misguided and ill-conceived. All this is doing is strengthening our resolve to defend our airline, which we will continue doing vigorously," he told CNBC.
Parker also said he found Qatar Airways' proposed investment "puzzling given our extremely public stance on the illegal subsidies that Qatar, Emirates, and Etihad have all received over the years from their governments."
Qatar Airways is yet to make a formal offer. Any purchase above 4.75 percent requires approval from American's board.
Qatar Airways responded on Twitter, saying: "We are glad to see American Airlines' CEO Doug Parker's perspective that he agrees with Qatar Airways' belief that American Airlines is a solid financial investment."
Qatar Airways has been under increasing pressure as a coalition of Muslim countries led by Saudi Arabia has blockaded Qatar in a diplomatic rift.
The airline is forbidden from flights to neighboring Saudi Arabia, Bahrain, United Arab Emirates and Egypt. Flights to and from Qatar have been limited to a narrow corridor via Iran.
The ban is expected to cause a significant decline in revenue for the airline.