Iran supplies 1,000+ tons of food to Qatar every day – media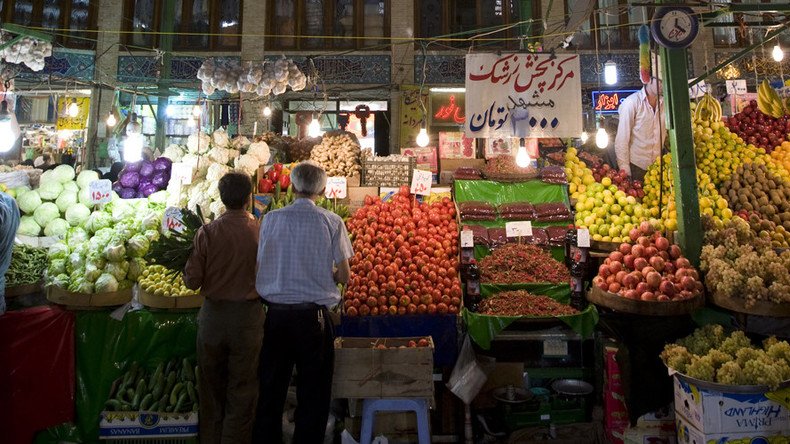 Iran is sending 1,100 tons of fruit and vegetables to Qatar on a daily basis as the country endures a blockade by Saudi Arabia and other Gulf nations.
Saudi Arabia, Bahrain, the UAE, Egypt and other countries cut diplomatic ties and transportation links with Qatar early in June.
They accuse Doha of supporting terrorism and meddling in the internal affairs of other nations in the region. Doha has dismissed the claims.
The blockade led to fears of food shortages in a country that mainly depends on imports and saw people storming shops to secure supplies. The blockade was imposed in the midst of the Muslim holy month of Ramadan, making the situation more acute for Qataris.
Some 1,100 tons of food products are being supplied to Qatar from Iran every day, local media reported Mohammad Mehdi Bonchari, the Director of ports in Iranian Bushehr province, as saying.
The Bushehr ports on the Persian Gulf coastline are located some 148 nautical miles from Qatar offering the fastest maritime supply route between the two countries.
Tehran began deliveries to Doha shortly after the blockade was imposed, with Iran Air, the national carrier, saying it flew five plane loads of vegetables to the country on June 11.
READ MORE: Qatar will not negotiate with Arab states until economic boycott ends – FM
Around the same period, Iran's cattle exporting association said that 66 tons of beef were sent to Doha, announcing plans to supply another 90 tons shortly.
Last week, Abbas Maroufan, the deputy for domestic trade at the Iranian Government Trading Corporation, told the media that Iran could satisfy the food demands of "ten countries like Qatar."
Reports of Iranian food supplies to Qatar are only coming from Tehran so far, with Qatari officials mum on the deliveries.
READ MORE: 'Worse than Berlin Wall': Qatar's human rights chief slams blockade by Arab states
Qatar, which earlier praised the arrival of poultry and dairy products from Turkey, might be reluctant to acknowledge or reveal the help from Iran due to fears of further complications with Tehran's archrival, Saudi Arabia.
You can share this story on social media: