Qatar blames news agency hack on 'neighbors' who lead economic blockade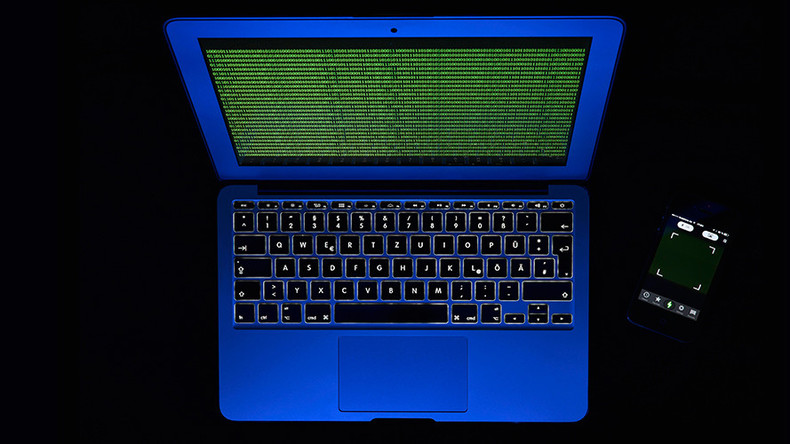 The hacking of Qatari state news agency QNA last month was carried out by the same "neighboring countries," which then used the resulting diplomatic fallout as a pretext to impose an economic and political blockade on Doha, the country's Attorney General has said.
It is "very clear" that the May 23 hacking attack on QNA originated from countries involved in the subsequent economic and political rift with Qatar, Attorney General Ali bin Fetais al-Marri told reporters on Tuesday, as cited by AFP.
READ MORE: 'Terrorism, meddling in affairs': Arab countries cut diplomatic ties with Qatar
"We have evidence to show that iPhones originating from the countries laying siege to us have been used in this hacking," Marri said in Arabic, promising to make public a list of specific phone numbers "very soon."
While refusing to elaborate on which specific countries were involved, Marri did say that more than one entity was behind the hack which allegedly emanated from "neighboring countries."
"We have enough evidence to point the finger of blame at these countries," Qatar's Attorney General said, adding, that internet service providers of the alleged hackers were traced to countries that have since severed ties with Qatar.
"We have sent the information to the countries concerned and we are awaiting their response," Marri added.
The ongoing Gulf diplomatic crisis was triggered by a May 23 report on the website of the Qatari news agency, which cited the country's Emir Tamim bin Hamad Al Thani as criticizing Saudi Arabia's anti-Iranian rhetoric. Qatar immediately claimed the agency's website and its social media accounts had been hacked by unidentified attackers who then used the access to spread fake news reports.
In the reports, Emir Tamim apparently spoke favorably about the Lebanese organization Hezbollah and the Palestinian group Hamas while criticizing US President Donald Trump and saying he may not serve a full term.
In the wake of what Doha says were fake reports, over a dozen nations, led by Saudi Arabia, United Arab Emirates, and Egypt, severed or downgraded diplomatic and trade ties with Qatar, accusing the Gulf kingdom of supporting terrorism.
READ MORE: Trump administration contradicts itself on Qatar allegations
Qatar has denied being a sponsor of terrorism and has defiantly accepted its economic fate, expressing a readiness to withstand the hardships "forever" as long as other countries do not dictate its domestic or foreign policy.
Doha has also launched its own investigation into the hack. The FBI and the UK's National Crime Agency sent investigating teams to Doha to help with the Qatari probe.
The story was also treated with a familiar spin in the mainstream US media, after CNN, citing unnamed sources, claimed that Russian hackers were behind the QNA cyber intrusion. Moscow denied any involvement, saying that by spreading such unsubstantiated and unattributed reports, US media outlets undermine all their credibility and serve as an instrument of "mass misinformation."