US suicides 'spiked after Robin Williams' death'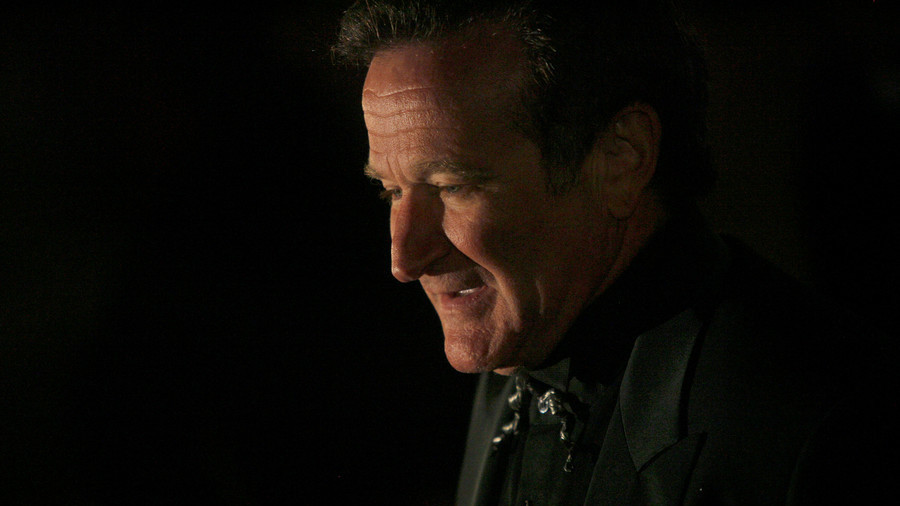 Suicides in the US increased by 10 percent in the months following the death of actor Robin Williams in 2014, according to a new study, with the biggest impact among men aged between 30 and 44.
Williams was found dead at his home on August 11, 2014, and the following day police confirmed his death was a suicide, believed to be caused by asphyxia due to hanging. Researchers at Columbia University's Mailman School of Public Health analysed monthly suicide rates in the US before and after Williams' death to examine the potential effect of high-profile suicide on the general population amid today's 24-hours news cycle.
The study found that there were 1,841 more suicides than expected from August to December 2014. While higher numbers were found across gender and age groups, men aged 30 to 44 were particularly affected, with 577 more suicides than projected.
READ MORE: Robin Williams death confirmed a suicide
The death of Williams was widely reported in the media but initial reports did not mention Williams' struggle with a form of dementia, researchers noted. "Williams' death may have provided the necessary stimulus for high-risk segments of the US population, especially middle-aged men in despair, to move from suicidal ideation to attempt," study author David S. Fink said.
The team analysed suicide rates from the Centers for Disease Control from January 1999 to December 2015 by sex, age, and method. "Specifically, we observed a 32.3 percent increase in the number of suffocation suicides in the five months that followed Williams' death, compared to a 3.1 percent increase in the number of suicides from all other methods combined," the study published in PLOS One journal notes.
"Although we cannot determine with certainty that these deaths are attributable to the death of Robin Williams, we found both a rapid increase in suicides in August 2014, and specifically suffocation suicides, that paralleled the time and method of Williams' death," Fink said.
The team also looked at news media reports on suicide and Robin Williams from June 2013 to January 2015. The World Health Organization has long had media guidelines for reporting on suicide, recommending media outlets avoid sensationalising the death and refrain from repetitive accounts of the story. Headlines in the case of Williams suggest that media outlets deviated from established suicide reporting guidelines, the paper noted.
Researchers also observed an increase in online posts about suicidal expressions and thoughts in the 'SuicideWatch' support forum on Reddit. Fink says the role of social media in the dissemination of information after the death of a celebrity is important to note, highlighting that in the case of Kurt Cobain's suicide in 1994 there was minimal change in suicide rates.
Think your friends would be interested? Share this story!
You can share this story on social media: