Every 40 seconds: Global suicide rates at 800,000 per year, WHO says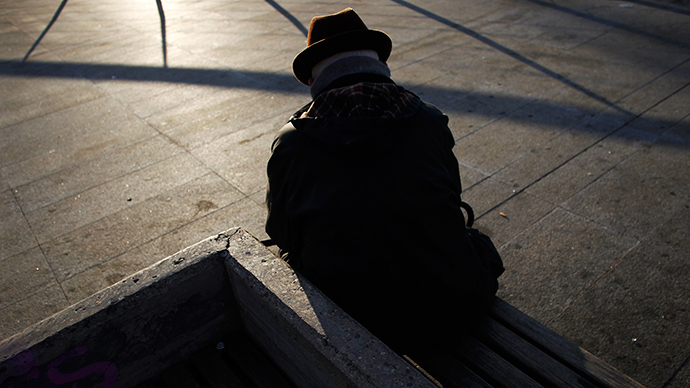 One person dies as a result of suicide every 40 seconds, according to a new World Health Organization report released on Thursday, citing economic factors and noting that three times as many men as women kill themselves.
"Suicide is an amazing public health problem. There is one suicide every 40 seconds -- it is a huge number," said Shekhar Saxena, director of WHO's mental health department, as she presented the report in Geneva.
"Suicide kills more than conflicts, wars and natural catastrophes," she said. "There are 1.5 million violent deaths every year in the world, of which 800,000 are suicides."
While suicide rates are highest in the over-80 age bracket, in the 15-29 age bracket, suicide is the second leading cause of death. Common methods involve hanging, shooting, and the usage of poisonous chemicals such as insecticides, which is a particular problem in more rural or isolated regions.
Socioeconomic factors can influence suicide risk. However, the proportion of suicide related deaths in high-income countries is higher; in lower-income-countries, factors such as infectious disease play a greater role.
"Economic recessions, as they relate to cases of individual adversity through job or financial loss, can be associated with individual suicide risk," the report notes.
.@MaryamDodo Globally, three times more men than women take their own lives #suicide#GetHelp

— WHO (@WHO) September 4, 2014

However, the statistics do not reflect attempts.
"There are indications that for each adult who died of suicide there may have been more than 20 others attempting suicide," the report states.
#Suicides can be prevented. Effective strategies exist and wait to be implemented http://t.co/c7hVNNPDTO (video) #GetHelp

— WHO (@WHO) September 4, 2014

Approximately 75 percent of suicides occur among people from poor or middle-income countries. Central and eastern Europe and Asia had the majority, with the biggest problem in Southeast Asia.
In 2012, 9,790 suicides took place in North Korea. However, obtaining the data was difficult and it was an estimate reached by statistically predictive factors. Between 2000 and 2012 – the report spanned a decade – there was a 109.4 percent increase in suicides in South Korea.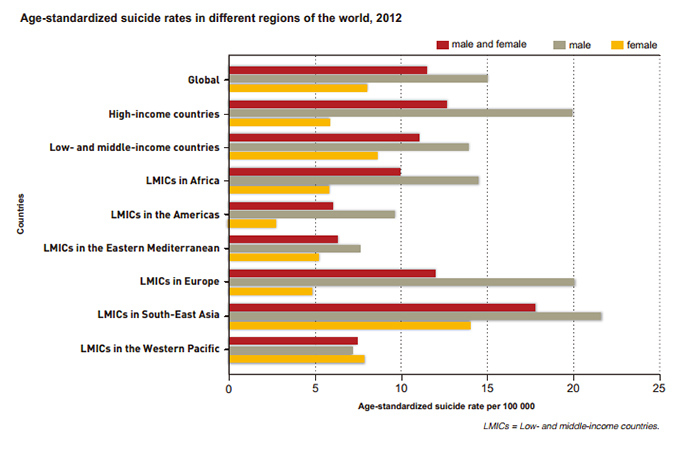 South Korea's unusually high suicide rate is frequently attributed to unemployment or financial hardship. There have been several high-profile suicides in the country such as that of former President Roh Moo-hyun in 2008.
The WHO blamed media coverage of celebrity deaths by suicide – such as (most recently) that of Robin Williams – for exacerbating the problem.
British investigative and satirical magazine Private Eye highlighted the mass-breach of the Samaritans suicide reporting guidelines in the wake of Williams' death.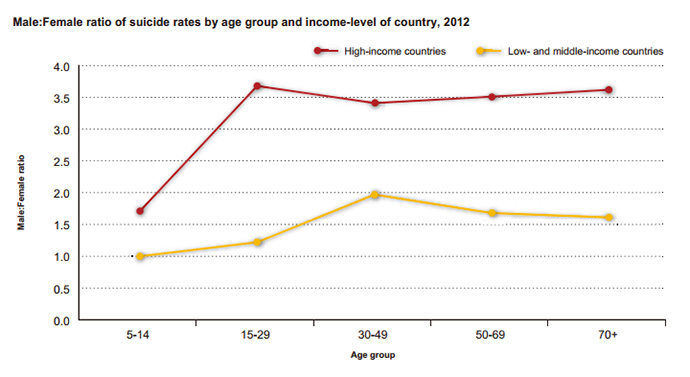 The support group states that excessive detail as to methods, oversimplification, referring to life circumstances (which could influence imitation behavior) and melodramatic depictions as well as placing emphasis on expressions of grief, could all have a negative effect and serve to encourage suicide.
Several British newspapers were singled out as having contravened the guidelines.
Ella Arensman, president of the International Association for Suicide Prevention, said that suicide should never be glamorized or sensationalized.
"These overwhelming reports can have a contagion effect on vulnerable people," she said.