Bubonic plague case triggers lockdown of Chinese city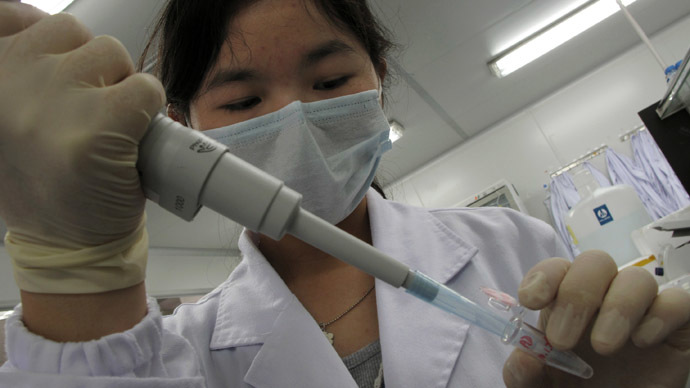 The 30,000 residents of Yumen in China have been cut off from the rest of the country to prevent the potential spread of bubonic plague. Lockdown was declared in the city after a man died of the disease and 151 people have been put in quarantine.
The city of Yumen in the poor northwestern province of Gansu was hit by the plague scare when a 38-year-old man died in hospital after being infected with the disease. Authorities immediately began sealing off parts of the city to prevent any spread of the deadly disease.
People, vehicles and objects have been barred from exiting the old town area of the city and the township of Chijin, where the man lived and was infected, reported the South China Morning Post.
As of yet no further cases of the disease have been reported and 151 people who came into contact with the victim after he became infected have been placed in quarantine as a precautionary measure.
The city's authorities have also pledged more than $160,000 for emergency vaccinations, wrote local paper the Jiuquan Daily.
State Chinese news broadcaster, China Central Television (CCTC), said that the town had enough supplies to survive for a month, but said the quarantine will only last for 9 days.
"The city has enough rice, flour and oil to supply all its residents for up to one month," CCTV said. "Local residents and those in quarantine are all in stable condition."
The 38-year-old man is thought to have been infected after he came across a dead marmot on July 13. He then chopped up the dead creature to feed it to his dog, reported the South China Morning Post. The man was transferred to People's
Hospital in Yumen after his condition drastically worsened two days later.
The bubonic plague is a bacterial disease that is spread by fleas on wild rodents and caused millions of deaths in Europe in the 14th century. The illness can be effectively treated by modern antibiotics provided it is caught in time as patients can die 24 hours after the initial infection, according to the World Health Organization.
Outbreaks of the plague are relatively rare in China and mostly confined to poorer more rural areas. The last case to be recorded happened in 2012 when an individual was infected in the province of Sichuan in central China.