US man who filmed himself raping 3-month-old baby sentenced to life without parole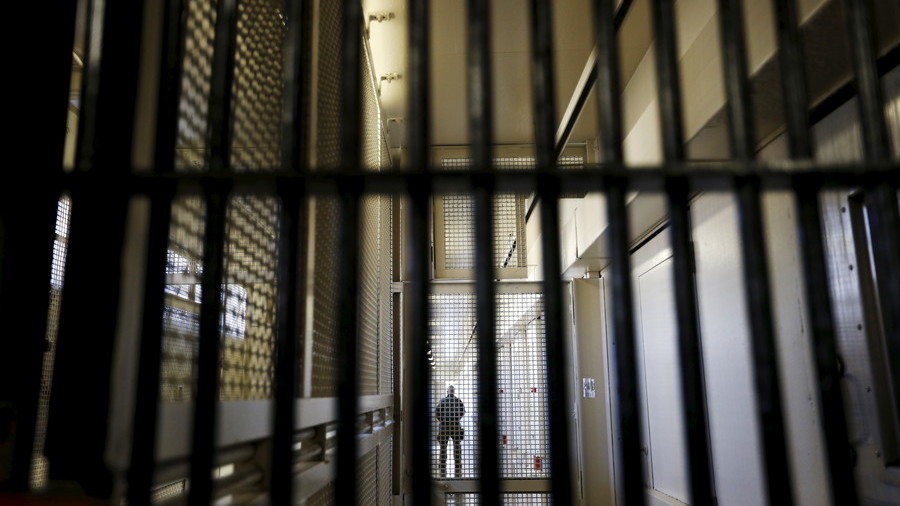 A 38-year-old man from Texas has been sentenced to four consecutive life sentences for repeatedly raping a 3-month-old relative and filming it, after the jury heard horrific accounts of his numerous child abuse cases.
David Vincent Akins Jr. was arrested in 2016 and charged with sexually abusing the 3-month-old girl after videos found on his personal computer revealed persistent abuses of the child who happens to be a family member. The child was repeatedly abused, starting from 2013 until the pornographic videos were unearthed three years later, investigators said.
Five victims also came forward at the Montgomery County trial to share their stories of the horrific ordeals suffered at the hands of Atkins. They included two female relatives who claimed he raped them, one at the age of 5 and the other from age 3 to 11. It was also revealed that Atkins already spent time in juvenile detention for rapes committed when he was 14.
"There were a lot of other victims," Mary Nan Huffman, chief of the Internet Crimes Against Children Division in the District Attorney's Office noted, according to the Houston Chronicle. "Akins went to juvenile detention when he was 14 years old for raping his 5-year-old sister. And when that happened, his other sister came forward with sexual assault allegations, stating he had raped her since she was 3 years old. Both sisters testified during this trial, which was very powerful."
Following a jury trial which started on January 29, Akins was found guilty of four counts of first-degree felony aggravated sexual assault of a child. The judge handed down four life sentences, emphasizing Akins will not be eligible for parole.
"This baby was raped before she could roll over," Huffman said handing down the sentence last week. "For the sake of our county and our children, I hope we never have another David Akins, Jr. in my entire career as a prosecutor."
Think your friends would be interested? Share this story!
You can share this story on social media: