Extra spicy: Police seize 25 pounds of meth disguised as burritos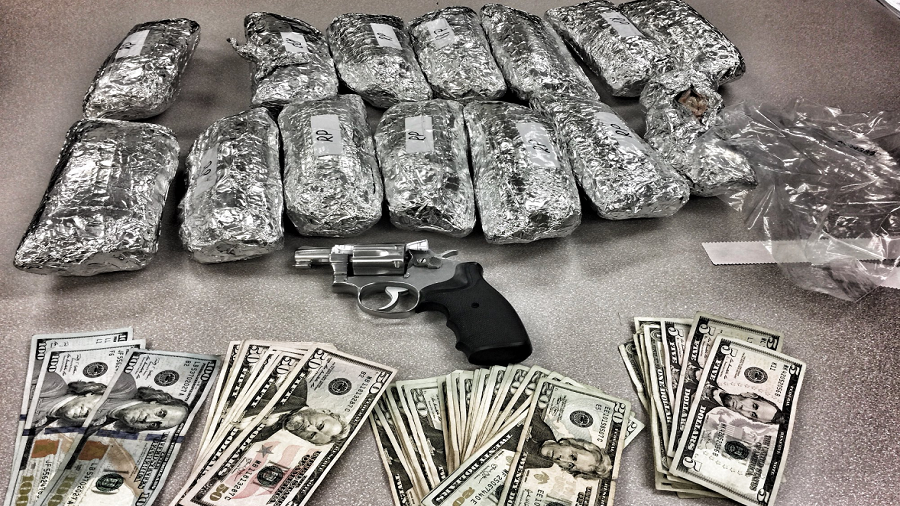 To the untrained eye it looked exactly like regular takeaway Mexican food but one driver in Los Angeles was delivering burritos that packed a far more powerful kick than your standard take-out.
The driver was pulled over in a routine traffic stop on Saturday night, but when LAPD officers noticed him acting nervously they decided to search the vehicle.
During the search they came across a bag containing 14 'burritos' that they had originally thought to be a food delivery.
However, closer inspection revealed that the foil-wrapped packages were stuffed with methamphetamine. Officers estimate they weigh more than 25 pounds, ABC reports.
The officers also found a handgun and hundreds of dollars in cash. The driver was arrested for transportation of narcotics.
Disguising drugs as food is one of the oldest tricks in the traffickers' playbook. Earlier this month police in Portugal and Spain seized 745 kg of cocaine hidden in fresh pineapples.
Police also dismantled a laboratory where the drug was cut with additives and nine members of a South American gang were arrested.
Think your friends would be interested? Share this story!
You can share this story on social media: