Meetings with Russians all above board, Pompeo tells senators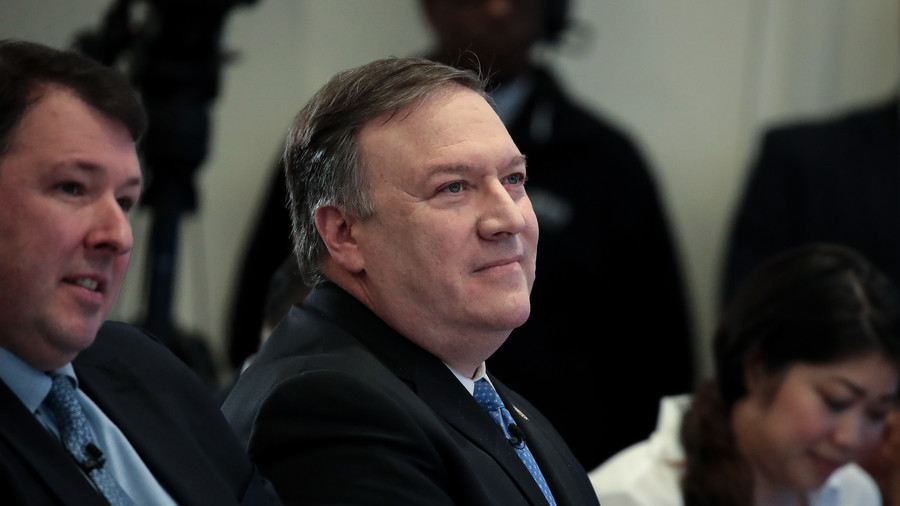 CIA chief Mike Pompeo has said his meetings with Russian officials are entirely legitimate after his contacts with them were questioned by leading Democrats.
At the end of January, it was reported that Pompeo had met with a number of senior Russian officials earlier in the month. They were named by some sources as intelligence chief Sergey Naryshkin and Aleksandr Bortnikov of the FSB. Naryshkin has been under sanctions and has required a waiver to visit the US since 2014.
This aroused the suspicions of Senate Minority Leader Chuck Schumer, who demanded to know details of the meeting which came just days before the Trump Administration decided against new sanctions against Russia.
In a letter to Schumer Thursday, Pompeo explained that he meets regularly with his Russian counterparts to discuss cooperation on terrorism, returning jihadi fighters and other threats. Pompeo also said he does not back away from difficult issues in Russian-US relations, such as the crisis in Ukraine.
"When those meetings take place, you and the American people should rest assured that we cover very difficult subjects in which American and Russian interests do not align," Pompeo wrote, as quoted by AP.
"Neither side is bashful about raising concerns relating to our intelligence relationships and the interests of our respective nations. We vigorously defend America in these encounters and pull no punches — we never will."
Pompeo himself is no friend of the Kremlin, having said in a recent interview with the BBC that "of course" Russia plans to interfere in the upcoming 2018 midterm elections. But, he has at the same time, continued practical co-operation and intelligence-sharing on matters such as terrorism. President Vladimir Putin personally expressed his gratitude to Pompeo for providing information which led to a major terrorist attack being thwarted in St Petersburg.
Despite Pompeo's explanation, Schumer's suspicions were not allayed. He wrote to National Intelligence Director and Pompeo's boss, Dan Coats, asking for more details about the meeting. He also wanted to know if the CIA chief raised the topic of Russia's alleged interference in the 2016 election in his meetings with the Russians, and if not, why not.
You can share this story on social media: