Putin thanked Trump for CIA tip-off which helped Russia prevent terror attack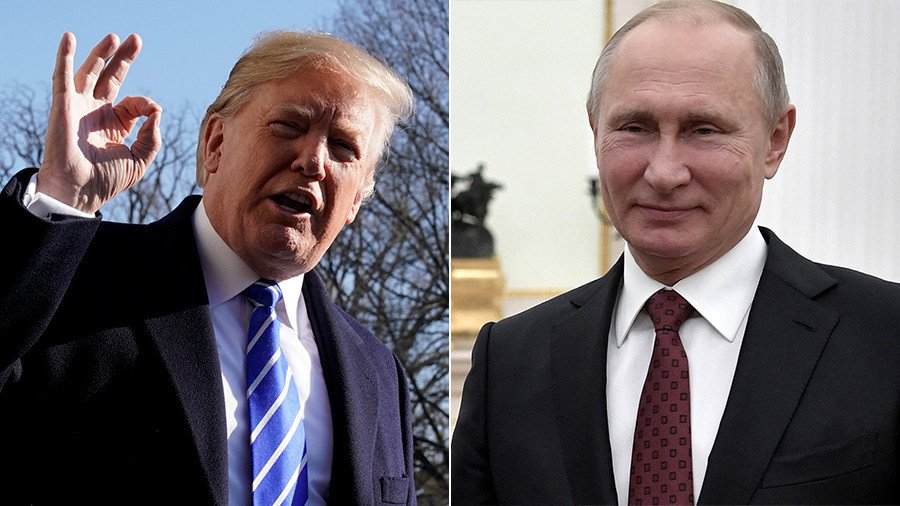 The Russian President Vladimir Putin has thanked his US counterpart Donald Trump for help in preventing a terrorist attack in St. Petersburg. Data provided by the CIA enabled Russian security services to find and detain terrorists
The Russian leader expressed his gratitude in a telephone call, adding that the Russian security services would also always share information with their US colleagues, were they to obtain data on any planned attacks on US soil.
Putin also asked Trump to convey his compliments to the CIA director, Mike Pompeo, as well as to the operatives that gathered the information about the terrorists. He said that the data provided by the US was enough to track down and detain the members of the extremist cell.
The White House later said in a statement: "President Trump appreciated the call and told President Putin that he and the entire United States intelligence community were pleased to have helped save so many lives." The White House also confirmed that US intelligence agencies provided Russia with information "concerning a major terror plot in St. Petersburg."
Earlier, the Russian Federal Security Service (FSB) arrested the members of a terrorist cell linked to Islamic State (IS, formerly ISIS) in the Russian city of St. Petersburg. The extremists were planning a series of attacks on public places, including a suicide bombing and an explosion in Kazan's Cathedral in the center of the city.
During the raid, conducted overnight from Wednesday to Thursday, the FSB seized a large amount of explosives, weapons and ammunition and dismantled a bomb-making workshop. The members of the cell that coordinated their plans with IS masterminds abroad were plotting an attack on the Kazan Cathedral in St. Petersburg – one of the most iconic landmarks of the city.
Earlier this week, FSB head Aleksandr Bortnikov reported foiling a terrorist plot which would have involved bombings during the New Year celebrations and the upcoming presidential election campaign. The schemes also involved a cell with links to IS.
You can share this story on social media: